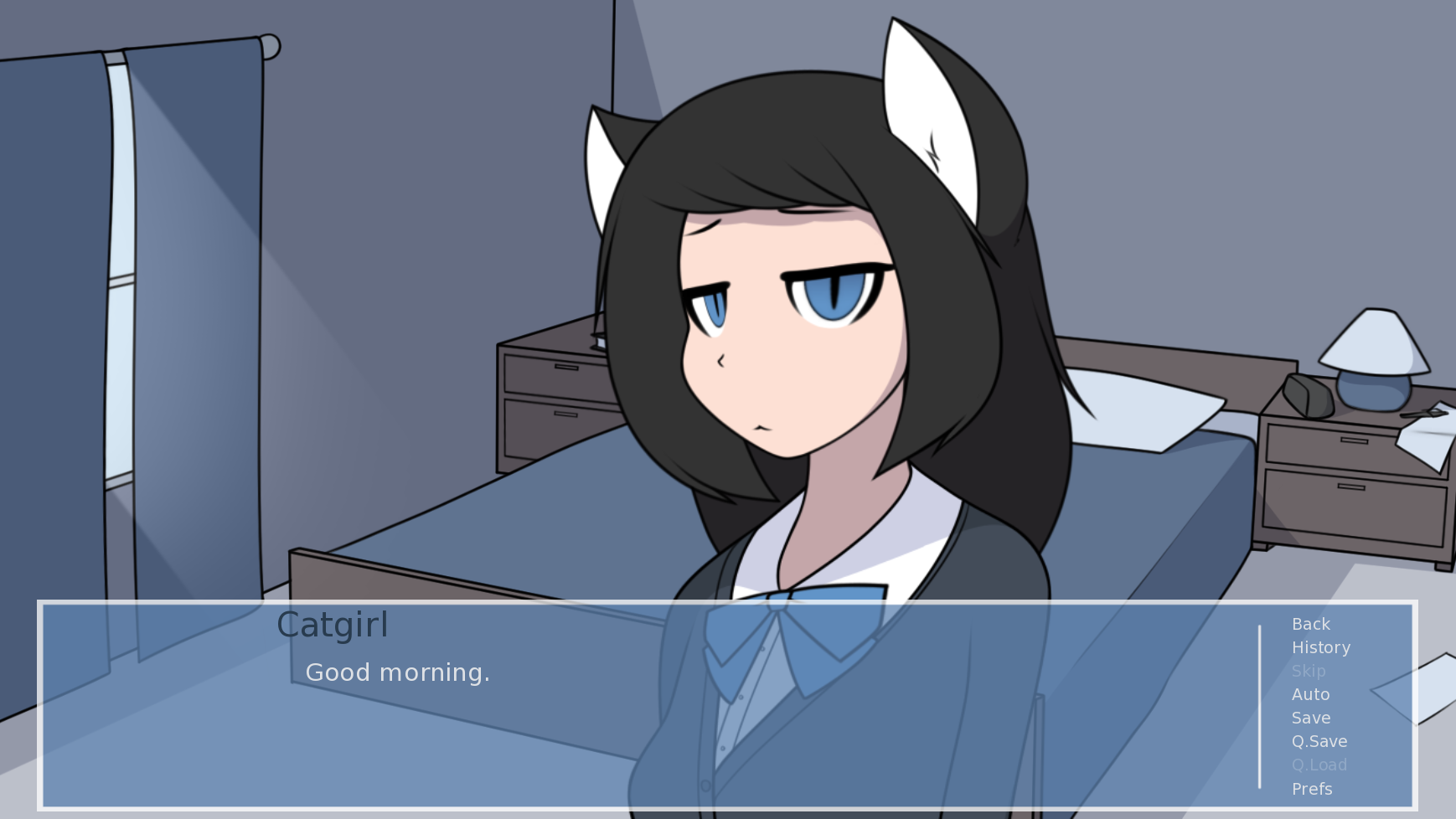 This is a little teaser for a game I'm working on!
https://furrgroup.itch.io/catgirl-care-demo
In this teaser game, you take care of a catgirl named Rain (you can rename her if you wish) as you go through a simple day in the story. It's a simple visual novel with a number of choices, but it has it's charm.
I'm hoping this teaser will get some attention so that I can work on the larger project from this game, a 3D raising sim with the same concept. If you're interested in helping out, check out the discord link on that store page!