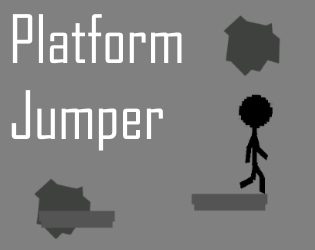 Link: https://prealpha-productions.itch.io/platformjumper
This is a work in progress 2D platformer.
There is not much in the way polish, but basic gameplay is there.
This game has been developed for 15.43 hours since 12/12/17
That's not EXACTLY "just started" but I can't really put a percentage on this, as I don't know where it's going.
Yes, the title is a working title.
Yes, the first 3 lines of this are pasted from the game's page.
Yes, I want people to play it :)