Ok, so the jam is over and we're participating!
Consider showing your support just by playing our game, Coinminator 2000!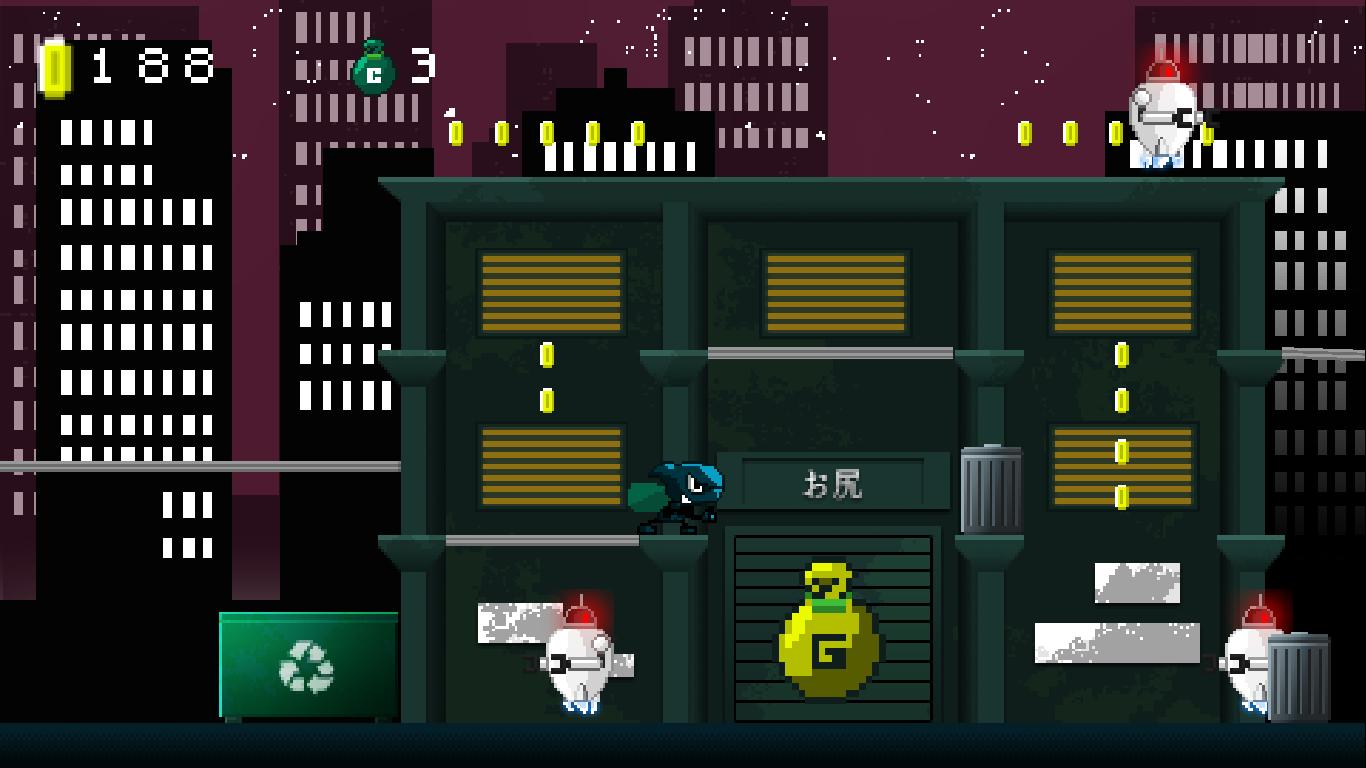 Sneaky Roger (protagonist) must gather ALL THE COINS he can see!
But beware of the Police Robot Force! Oh, I guess I forgot to tell you that you are stealing every coin of the city. And running away with it...
You must be careful because every coin you get makes you heavier and easier to be spotted by the police. You can hide behind dumpsters and shadows of the buildings, but if you're loaded, the guards might just see you anyway!
Oh and if you are feeling too heavy, just toss the loot on a dumpster and come back for it later!
You can steal, but can you run away with it?
Play the game and post the screenshot of your score!