Water Escape!
Story
The water is raising in the world of the hopemans. And they don't like water. So they have to escape before they drown.
Gameplay
Here is an early gameplay video (there is no water yet):
Singleplayer
You control 2 hopemans. Use a large variety of tools that help you to get to the safety before you drown.
Multiplayer
There can be up to 4 players. All of them have a team of 2 hopemans. They use a large variety of tools that help them to get to the safety before they drown. They can try to prevent other players from winning.
Tools
Players can use many different tools that help them to escape. These tools can be used currently (you can suggest more):
Dynamite
Bomb
Missile
Jetpack
Ladder
Shovel
Grappling hook
Work in progress - Where are we now?
Finished
Singleplayer mode
Some tools
Now working on
Multiplayer mode
More tools
Menu system
Water
What is left?
World map
Levels
Online multiplayer (It is not yet certain whether this will be in the game).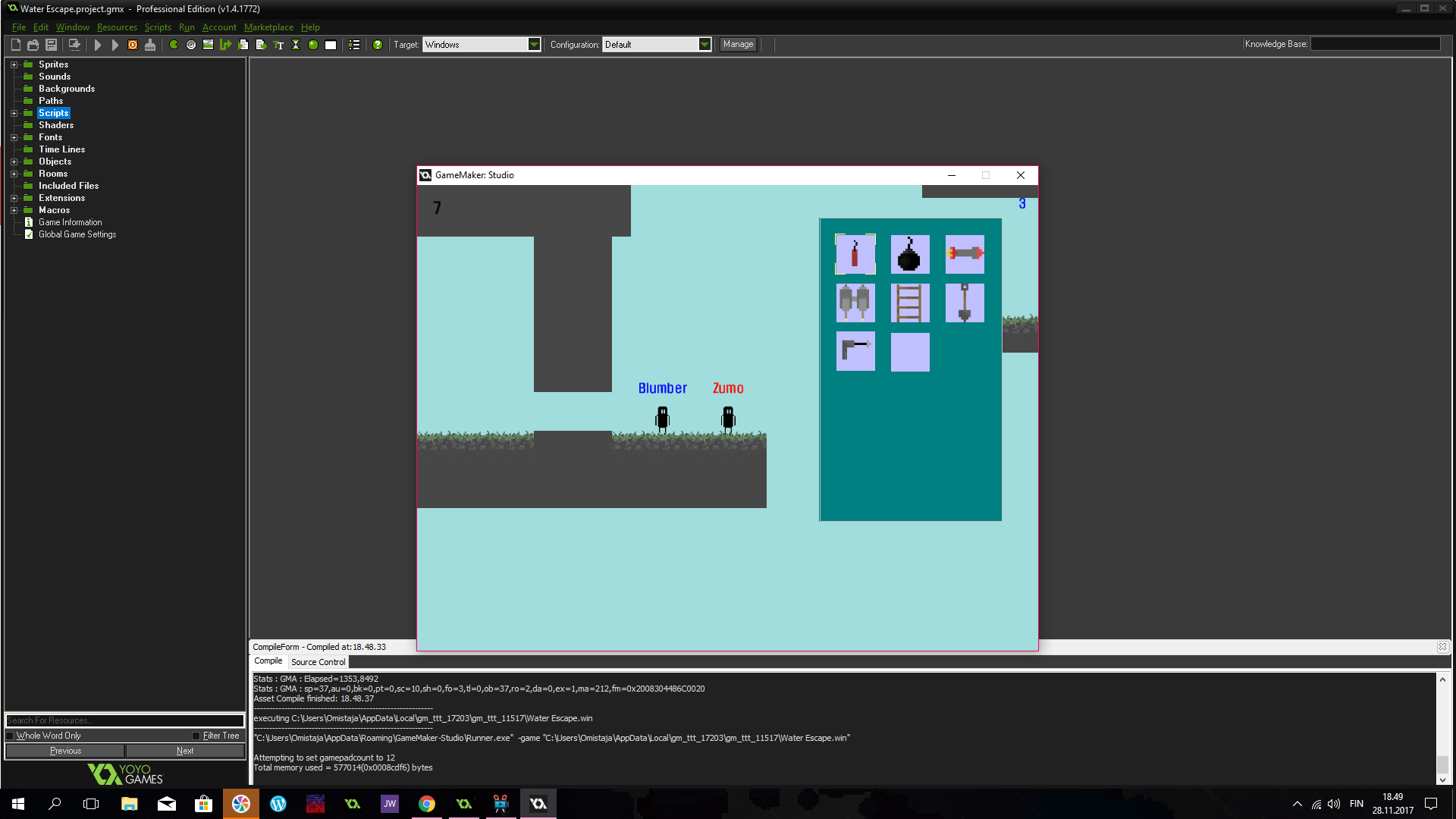 Follow me or this post to get to know when new updates come.
Or follow me on twitter: https://twitter.com/Flyinglegends_
As this game is in very early state any suggestions and ideas are very appreciated.
Thanks for reading!
Flyinglegends_Studio