Description:
Loco is a 2D Platformer set in a vibrant world with a Lovecraftian foundation. We've drawn inspiration from early Disney cartoons, Aztec and Mayan culture and the Cthulu Mythos to create a world that has a colourful and bright surface, with dark and twisted roots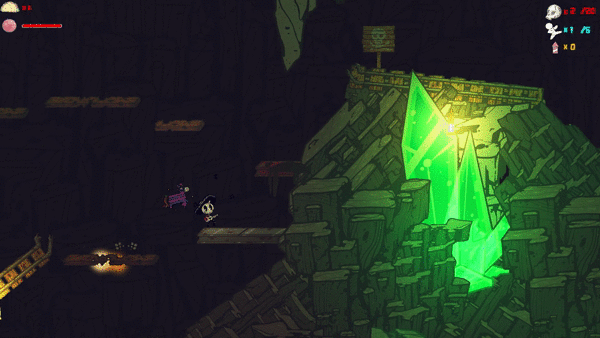 Features:
Smooth responsive 2D platforming including Wall Jumping.
Dynamic Music System
Hand Drawn Custom Art and Animation
Original Score inspired by Mariachi
Deep and Mysterious Plot evolving over the course of the game.
Physics based puzzles and environmental traps.
Free form run and gun combat system.
Unique follower collection mechanics, gather your band and they'll follow you to the ends of the earth.
Lovecraftian Foundation.
Dynamic Lighting and Environments.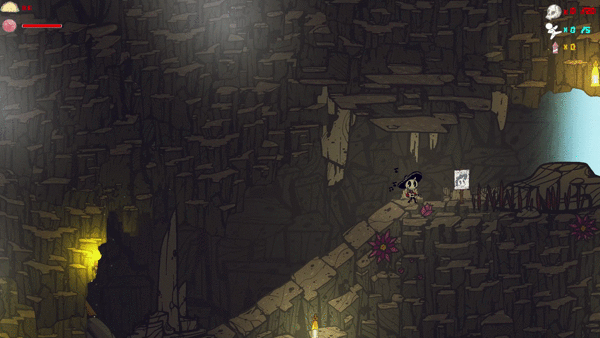 Dynamic Music System:
Loco incorporates a dynamic music system that develops the main score as you attract more followers.
At the start of each level you will only have access to a simple guitar track, giving you a basic ambient score. Each Follower you collect brings more instruments to the track, eventually giving you access to the full Theme at around the mid point of the level. The idea is that as the intensity of the level increases, so too will the music, and finding those additional instruments provides extra incentive to explore.
Composed By Richard Evans - www.rb-evans.com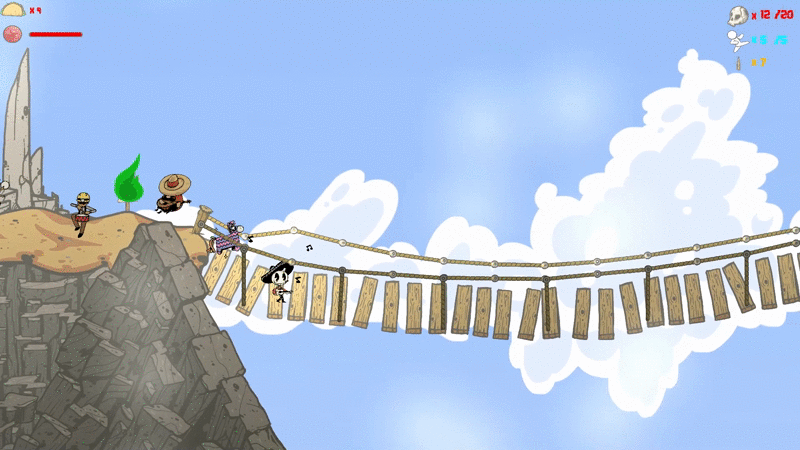 Our first project:
Starting as a learning environment for two friends 5 months ago, Loco began development as a way to learn how to create games and implement assets. As development progressed, we began to see more merit in the concept, which led us to develop the playable first level and tutorial that is now available.
We're still new to the whole development process, and are aware that Loco is far from perfect, so any feedback you can give us to help make the game better would be greatly appreciated.
If there's enough interest following our demo, we would love to move into full development and continue to expand the Loco Universe, so let us know if this is something you would like to see.
Platforms:
Currently only available on PC, though we are working on a MAC build.
Game: https://megasloth.itch.io/loco-a-musical-2d-platformer
Social Media Links:
Our Twitter: https://twitter.com/HeraldofLoco
Our Facebook Page: https://www.facebook.com/HeraldOfLoco/