Ie the plot will be adapted from another story from the same book of mine. In that case the title will be "The Failing".
Mood will be analogous to the one in my previous game, and I will try to keep the gfx in a similar style... Again they will be modelled by myself, in Blender, as 3d, and then rendered as 2d.
The following is a first "location" in the game. Shown to give an idea of the general tone.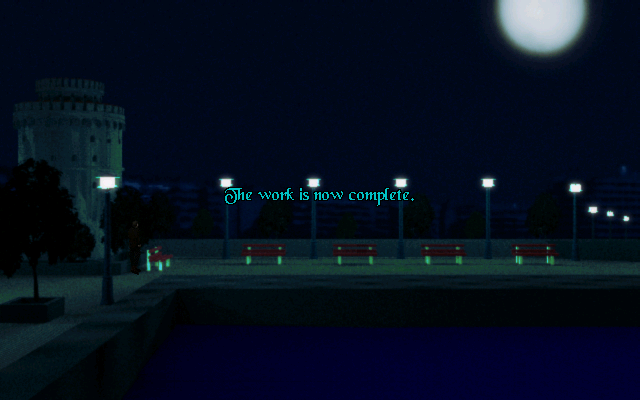 Story is about the "only failing" of a painter. And how he got over it.
Or did he. ;)
If the projects materializes, it is very likely to have original music from the same composer who worked with me in my previous (and first) game. The new one will also be a horror adventure point n click.