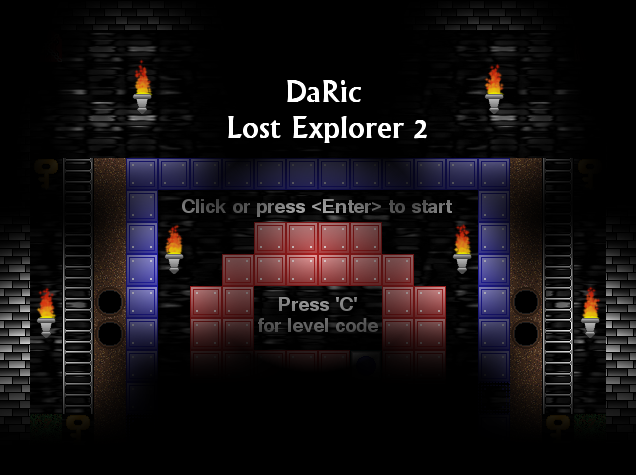 After finding his truck that no one saw, the guy finds a paper. His name was written on it but it was a bit washed out by the rain, Something finishing with "ric" and last name Flanners. Something troubled Ric in his mind, the name he gave himself for now. What happened? Who is he? Ric forgot everything. How did he get here? Ric starts his truck but nothing happens. His truck is out of gas. This is what happened...Ric was trying to find gas for his truck by exploring the ancient ruins of what seems to be a burried castle. Why is there a castle burried? What happened to all these people? Where must he go? Ric packs up food for another adventure in trying to find the truth of those mystical ruins and in search a civilisation to get gaz for his truck.
Improved graphics, more levels, harder puzzles, new items and traps. Welcome in an all new adventure that will blow your mind.
Guide Lines:

- You must unlock the red door in each level. To unlock the red doors, you must collect ALL keys and open ALL the wooden doors. - You NEED a key to open the red door. - You can walk through sand. - Collect keys to unlock doors. - Other objects can be used throughout the game. You will learn how to use them as you go forward in your adventure.
Take note of the level codes, they will permit you to jump directly to the current level you are playing if you stop.