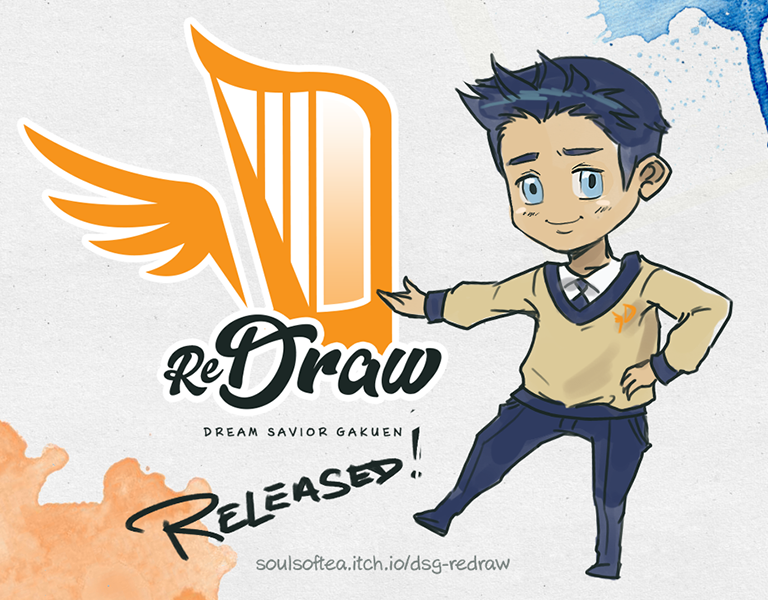 And you thought High School romances got complicated! As the doors open, welcoming you to your first year at an elite Art College, you wonder...will the art you create here have the ability to amaze? You never thought the guys you'd meet here would be the amazing ones. Although, you can't help the feeling that your purpose here is grander than you think, and that everything is not entirely as it seems. Welcome back to Dream Savior Gakuen ~ ReDraw.

This is an English Visual Novel with an ambiguous protagonist so you can play from a BxB or a GxB perspective.
This VN can be downloaded for free from here (although donations are greatly appreciated): https://soulsoftea.itch.io/dsg-redraw
And now, some previews!