Hello Everyone!
We are the team from Taiwan named "Nobody Studio".
Our members use free time to make indie game.
Nice to meet everyone here.
We are preparing for steam now.
This is the game we developing.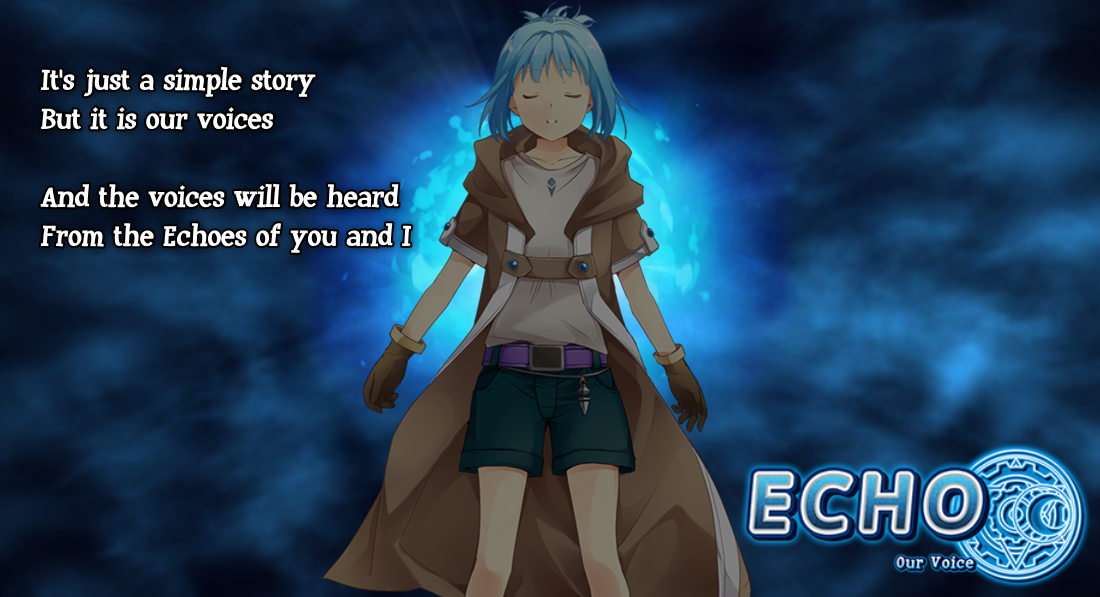 【Game Name】Echo - Our Voice
【Type】Action RPG
【Game Engine】RPG Maker XP
【Game Control】Keyboard only
【Language】English, Traditional Chinese, Simplified Chinese, Japanese
【Average gameplay time】2 to 3 hours
【Developing time】from 2010 to 2017 (On going)
【Develope team】Nobody Studio
Features:
Original opening movie
Original soundtrack
Skill tree system - 50+ skills for you to choose
Growth system - enhance your characters' abilities base on what you do in every boss fights
10+ Puzzles and little games
Configurable hotkeys
Different game difficulty for different players
Link:
Official Website : http://echo2010.weebly.com/
Facebook: https://www.facebook.com/Echo2010.ourvoice/
Twitter : https://twitter.com/echo_ourvoice
You can download the game in HERE.
Feel free to give any comment or feedback,
and follow our fan page to get new updates in time.