https://attack-cat-games.itch.io/heart-of-void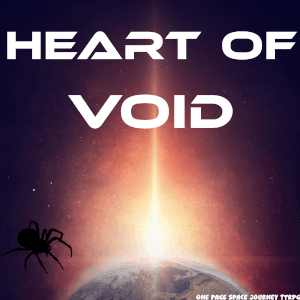 Free one page ttrpg
Made for One Page RPG Jam 2021
The theme of borders inspire me to create a game that exists in the space between borders, the void space.
The Journey: Play as the crew of spaceship Torchnight, and journey through the Void.
Crew your Ship: Play as the captain, doctor, engineer or scientist.
Space, Space, Space: Battle space bugs, fend off space madness, dock at space stations.
Cut out: your ship and weapons, and use the cut out to fly through alien bug infested space.