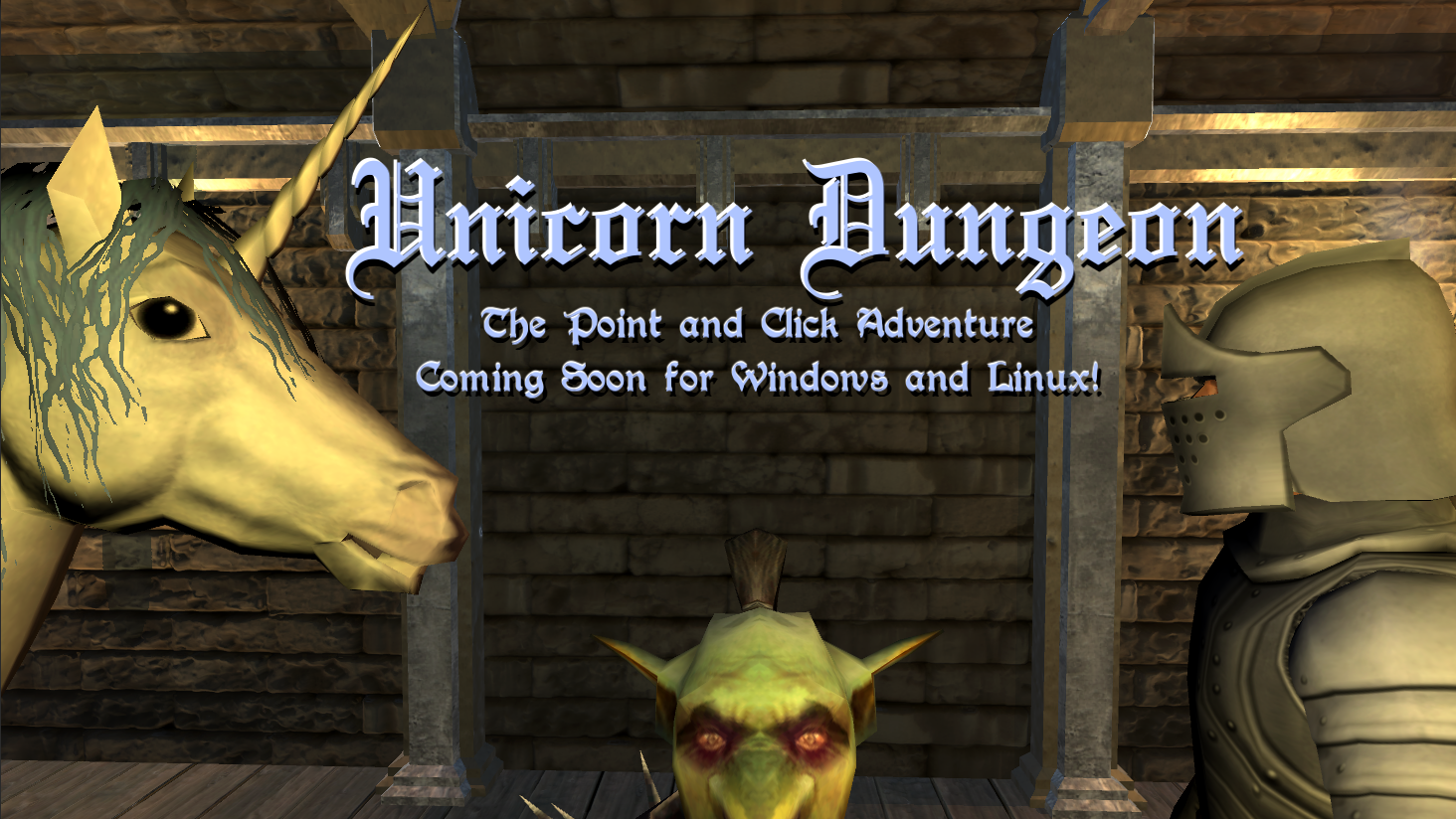 I'm getting closer to finishing my somewhat absurdist comedy fantasy point and click adventure game Unicorn Dungeon! I figure I will attempt to keep a dev log until release.

Story:
The game follows the adventure's of Sir Typhil of Creulor who sets out in search of a unicorn and become king. What actually happens turns out... a bit different. Unicorn Dungeon is the first of a planned series of games following the adventures of Sir Typhil, which will become increasingly more absurd as time goes on.
Comedy:
The game features my own brand of comedy, which may or may not be a good thing... It's not slapsticky silly or filled with one liners but the humor is derived from a story that takes itself very seriously (thus the narrator can even be seen as a primary character), and characters who largely fail to notice the completely absurd and surreal world and situations around them. Thus the comedy often ends up quite dry and takes some turns toward dark.

Trailer:
This trailer is actually the entire opening cutscene of the game with a splash screen at the end.

Gameplay:
The game is a point and click adventure game with all that entails. However, I'm not great at sticking to only one genre in games. There will be a few scenes that will be in a completely different genre (one rogue-like scene in Unicorn Dungeon, for example). This might not be the case in every episode, but I certainly don't shy away from suddenly changing genres mid-game from time to time ;-)

Timeline:
With most of the framework in place, I currently expect to have the first three episodes out before GDC in March. This first episode, Unicorn Dungeon, should be out within the month. Episode two has already been completely designed, and some work has already been done on it.
With that, here are a few more screen shots: