Nautilon Sea Quest is a retro styled underwater shoot em up, inspired by classic Atari 2600 submarine games like Seaquest.
Dodge and shoot different types of submarine enemies and help retrieve the stolen gold. Look out for dropped power ups, they can help your mission. Attention to the oxygen indicator, you must resurface to refill before it ends.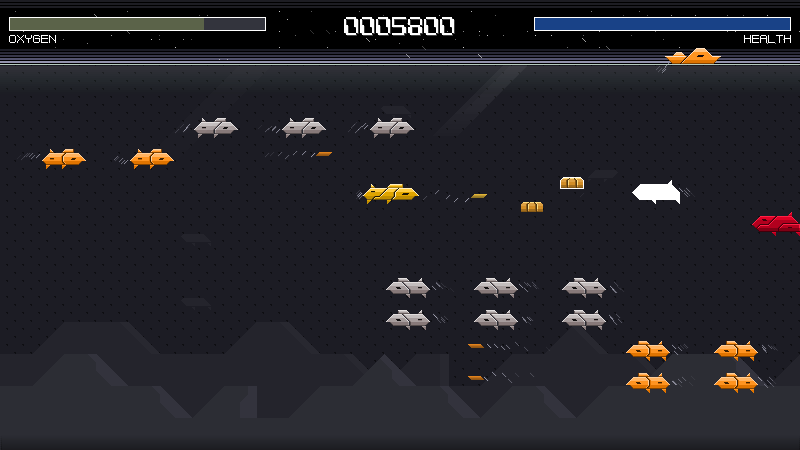 You can play the HTML5 free browser version at: https://retroshift.itch.io/nautilon-sea-quest.
Your feedback is welcomed, thanks!