Hello people, I am a new member of itch.io. Just started a new project : Enzo the Astronaut is one button platformer, where you are in the shoes of an astronaut, in search of his buddies, stranded on an unknown planet.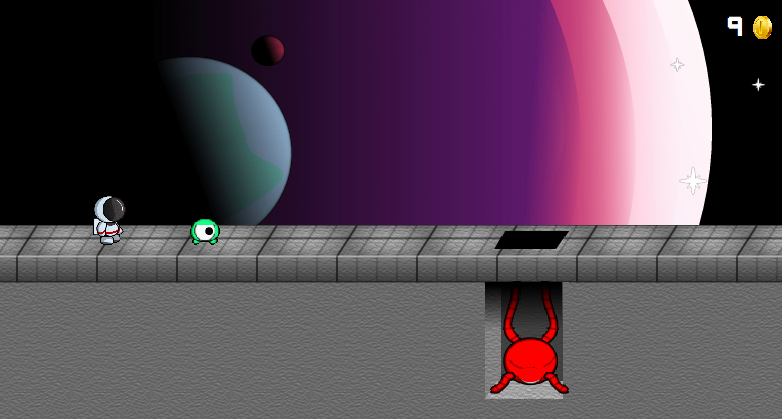 The game is two weeks in development, and there is a lot more to be added : more enemy types, boss fights, fuel and oxygen levels, powerups, prettier graphics, cutscenesc etc.
https://orosradu.itch.io/enzo-the-astronaut

Any of your feedback and suggestions would help. Thanks !