Hello all, The Nightmare from Beyond is a game on itch.io Refinery (actually it's been there for nearly three weeks), so I figured I'd start this development blog. I will update this on a weekly basis (every Friday) so people can see how the game is going. Since the game is in the Refinery, input will always be more than welcome.
As an introduction, The Nightmare from Beyond is a cosmic-horror 3d platformer inspired by the works of H. P. Lovecraft. In the game, you play as Sanja, a young woman that goes to this very (VERY) dangerous place looking for her sister, Dajana. 3d platforming and horror is not your every day combination, since many horror games today are first person games with very limited mobility (and then there are those more combat-oriented horror games, still with very little verticality). The inspiration for this combination actually came to me after watching this movie titled "The Descent." There's a part where one of the women is hanging from a rock, and one of the cannibal monsters is walking just below, and I thought it would be a very interesting thing to see a game where you are hiding from monsters not only behind a box or a desk, but also above something or in a lower platform.
If there's something specific you want to know, let me know. There's also a mailing list I've setup.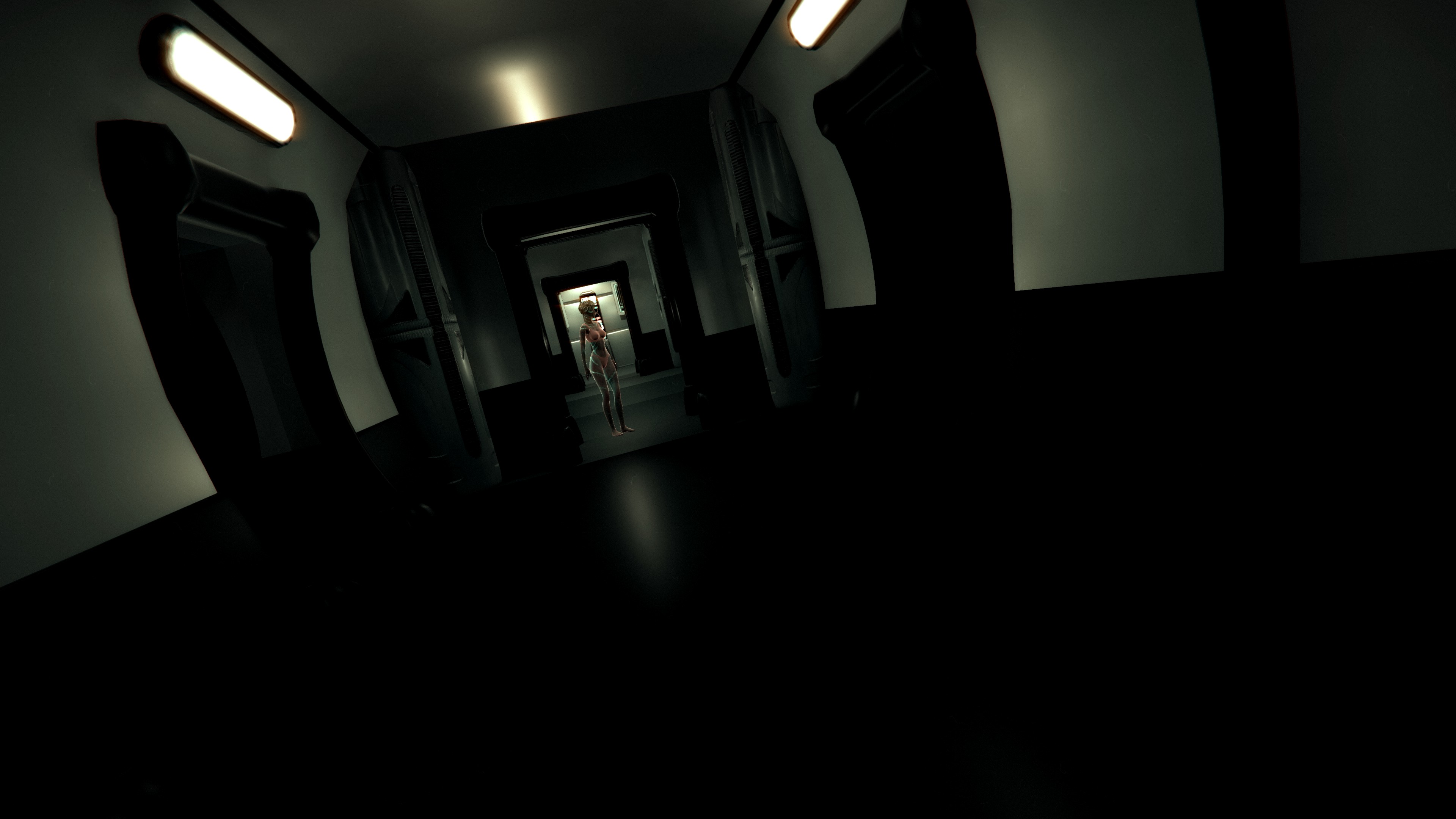 As for today's update... I'm a little late to the itch.io devblogs, so I think it's better to start with today's one, rather than give a loooooong retrospective.
TNFB early access release 2 is now available and will download automatically as soon as you open your client (or you can manually download it).
What's new in this update:
A new intro that provides some context to the story and the game world.
The intro level also has a locker thingy that will be used to switch outfits (there will be unlockable outfits in the game).
Now in the "chase sequence" you get a very cool and interesting animation when the creature grabs you.
Fixed audio levels, so you no longer run the risk of going deaf due to some audios being too loud.
Controller support for the DualShock 4, Xbox 360 and Xbox One, Steam Controller and standard XInput controllers.
Besides making the game control easier, controller support includes vibration, making some parts of the game very interesting.
Changes to Sanja's skirt cloth simulation.
Added a "gamepad help" screen as well, since controls cannot be remapped yet.
I try not to break any save files, but I can't promise anything. On a side note, some additions might not be available if you reload an old save file.
Thanks for reading, and I'll be posting a new update next week :D