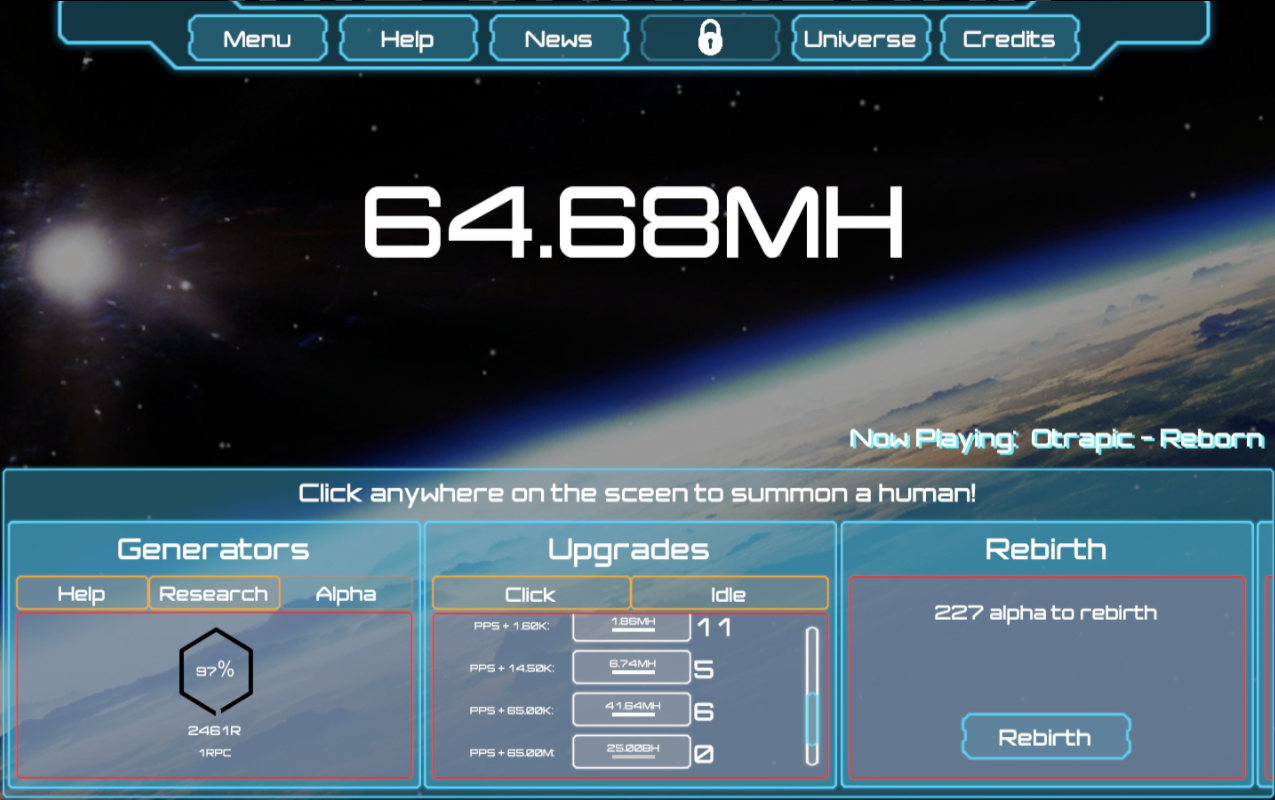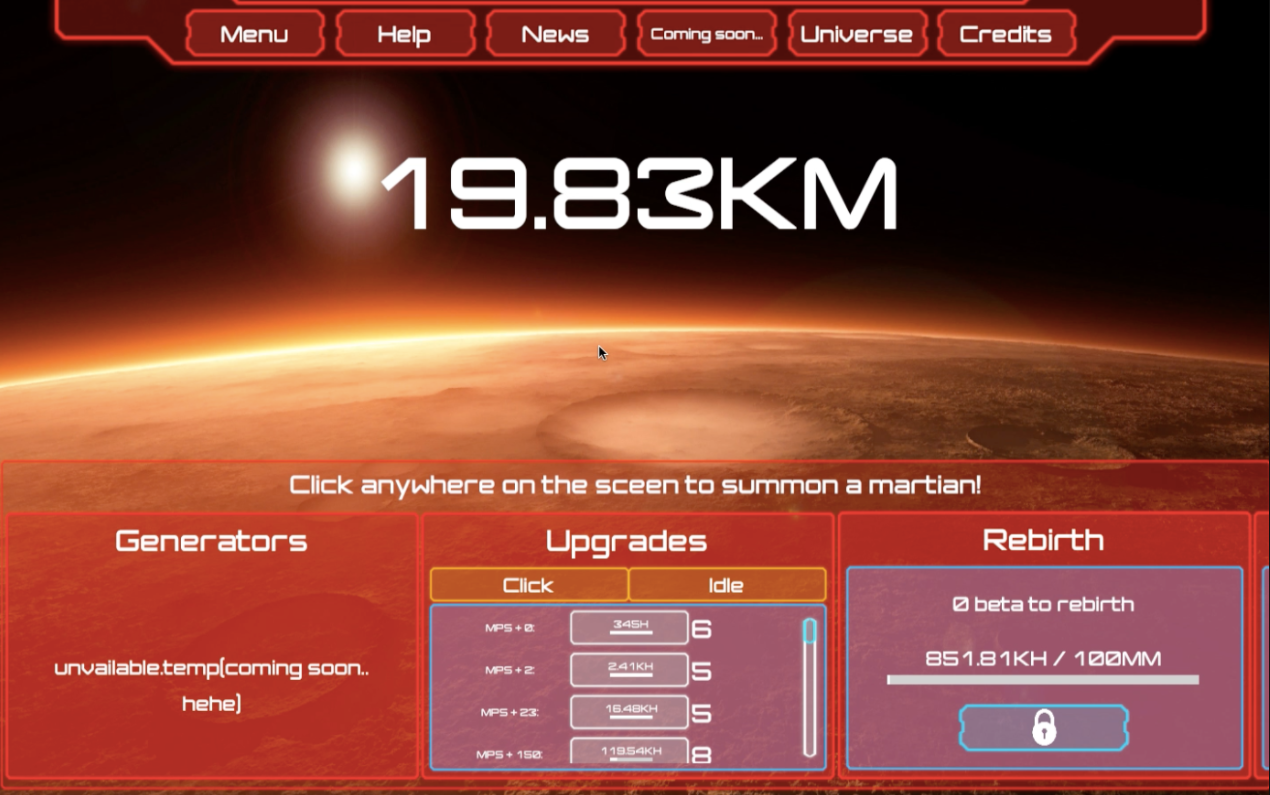 Idle Population is not your average idle game. Starts off slow but gets faster later on. Grow your population on Earth and Mars! (And two more upcoming locations!) This game revolves on patience and peace. All you have to do is click, upgrade, or idle (based on the title ;) )
Check out the webpage for more information, video is included!
Help spread this game for more ideas, I need some motivation ;) Also rating helps too!