It's been almost a year since I've first thought of this idea and I finally got around to finishing it and releasing!
I'm trying to make an effort to stop being so shy and showing my work to other people even if I'm worried people might not like it!
So here it is! My(3rd?) visual novel which I made in renpy!

~Summary~

( This all came straight from the page)
Life is hard and high school can be extremely difficult with the drama it brings for Iris.
She's having trouble adapting and moving on. She's having trouble staying strong and calm while dealing with the possibilities of fake friends and the like. She keeps having nightmares about her issues. She thinks things can get better...but that's only if she tries to make it better and doesn't give up on herself. As you play the game you will have to make choices quickly as well as make sure your "Anxiety meter" doesn't fill up. There are a total 7 endings! 4 bad endings, one neutral ending, one good, and one true ending.
This game includes mature language and hints at suicidal thoughts so you have been warned.
You can play the game here: https://gensuta.itch.io/iris

Also here's a screenshot of the game!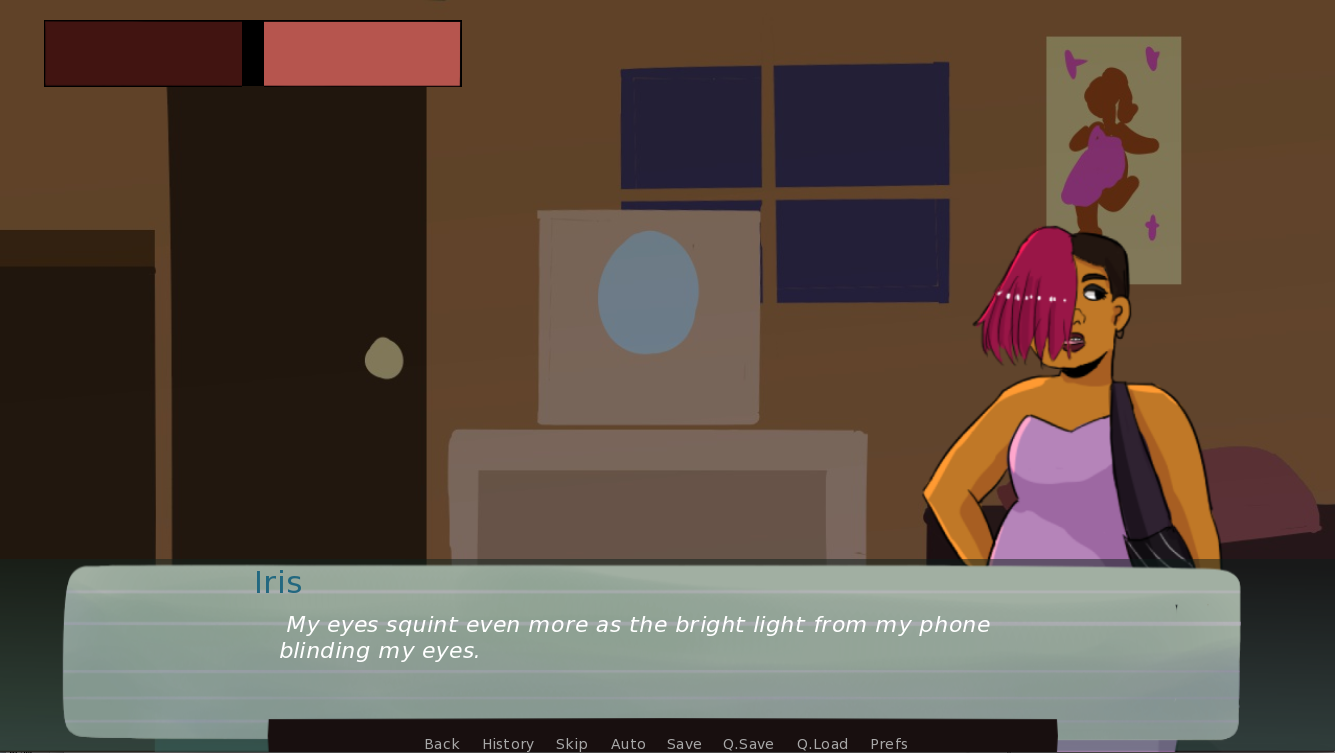 If you like the game, have a comment or find a bug/typo feel free to comment below!
All art, music, etc. was created by yours truly. ( I'm sorry in advance if there are any typos/bugs!!! I've been staring at this script for quite a while and was too shy to ask to get some beta testers;;; )
KNOWN ISSUES
- The anxiety meter glitches sometimes??? (as in the image. you won't randomly get a game over don't worry)
- The backgrounds need some work artwise :^)))