Hey guys! I just wanted to create a post about a visual novel series I've been working on for a few years now (since 2014, wow!) called Viridescent Dragon. I never really utilized this itch.io community, I just used outside sources for a while to promote it.
Summary:
In the world of Latiaire, Charlotte is a snarky dragon girl with amnesia who wakes up in a forest with a faint mysterious voice in her head and begins a journey to find out who she is. She also meets a few friends along the way and finds out more secrets about the world.

This is a series of relatively short, 30min - 2hr long episodic kinetic novel series. I released 2 chapters and a Halloween Special so far and Chapter 3 is currently in development (I'd say about 60-70% done now).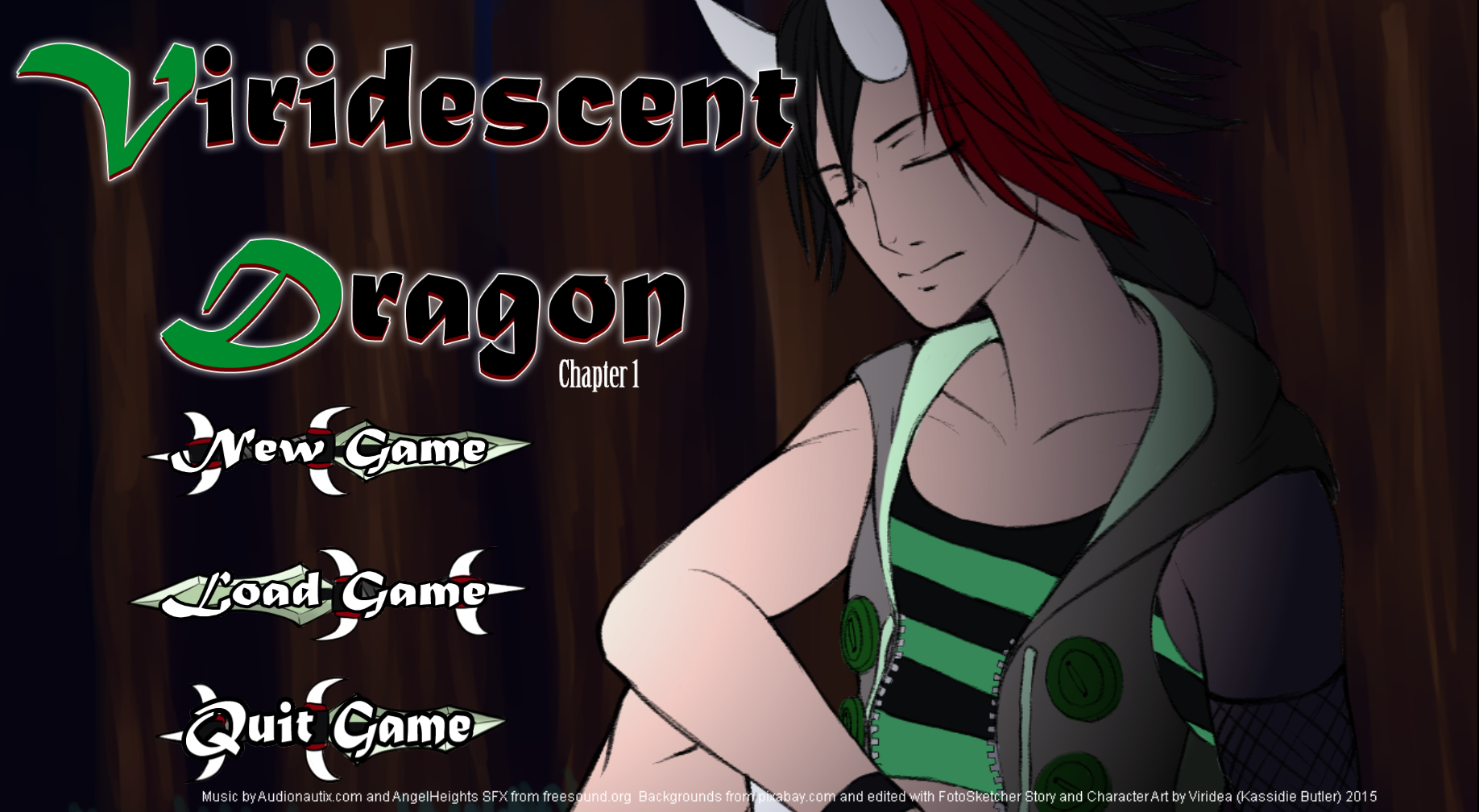 I also have a short buggy RPG Maker test for if I decide to make an rpg sometime. You can access it here: https://veedragon.itch.io/viridescent-dragon-test-rpg


I added a draft page for Chapter 3, but nothing up yet. I made the first 2 chapters with Visual Novelty software, and the latest and subsequent chapters will use Ren'py.
Each game is free but you can also pay what you want. Any amount is fine! Thanks a bunch for taking the time to check out my visual novel! :D