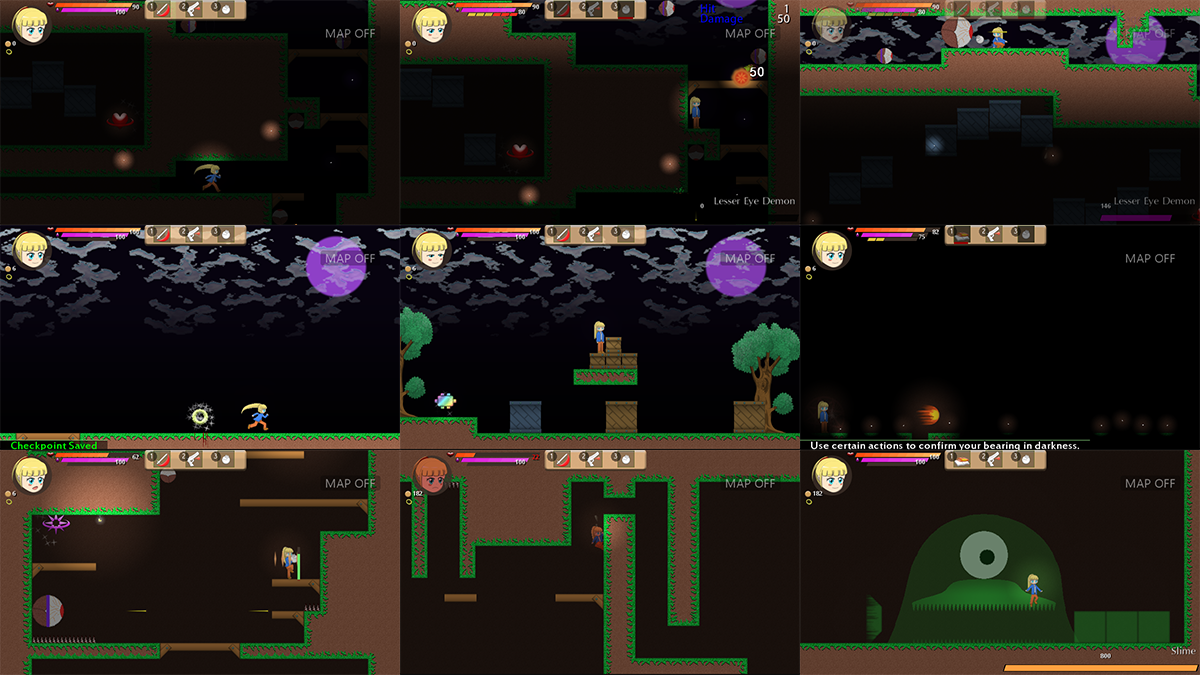 The first decent game I've been making over 8 months as a newbie indie developer. Starting off in indie game development business, actually selling my game, I'm giving a whole month of 75% discount. Help me shape the game even more if you are interested. :) Thanks!
https://adhiesc.itch.io/ring-of-despair
Ring of Despair is a 2D action-platformer game where you play as a little girl named Christy, who lost her parents when she was young due to a demonic attack. Her mother's head was taken as a part of a certain demon's "beautiful adult woman head" collection, as well as her own head when she reach 18 years old, in the case that she is not strong enough to kill the demon yet.
Due to a fortunate incident, she found a mystical ring that was apparently, inheritance of a certain angel's soul. The soul of the ring promises her to help the demon-slaying mission.