GFXLib FuZED
GFXLib FuZED provides Level Tilesets, Game Sprites, Animations, Backgrounds, and all the extra gubbins too. Use to your hearts content commercially or otherwise.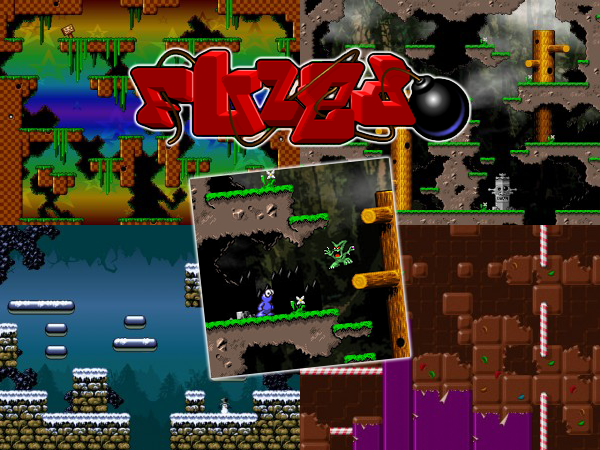 FontPack
FontPack features a number of bitmap fonts of varying sizes. 8x8, 8x16 etc... These can be used freely in your commercial projects too.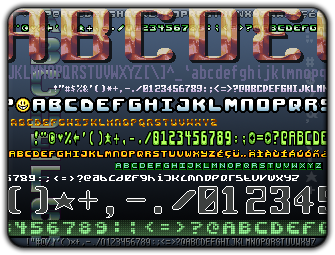 Alienesque Tileset
This tileset was somewhat inspired by Alien Breed on the Amiga. Not necessarily the graphics style as Rico is a pixel god :) but by the view (Gauntlet style also). Hope you like the tileset.