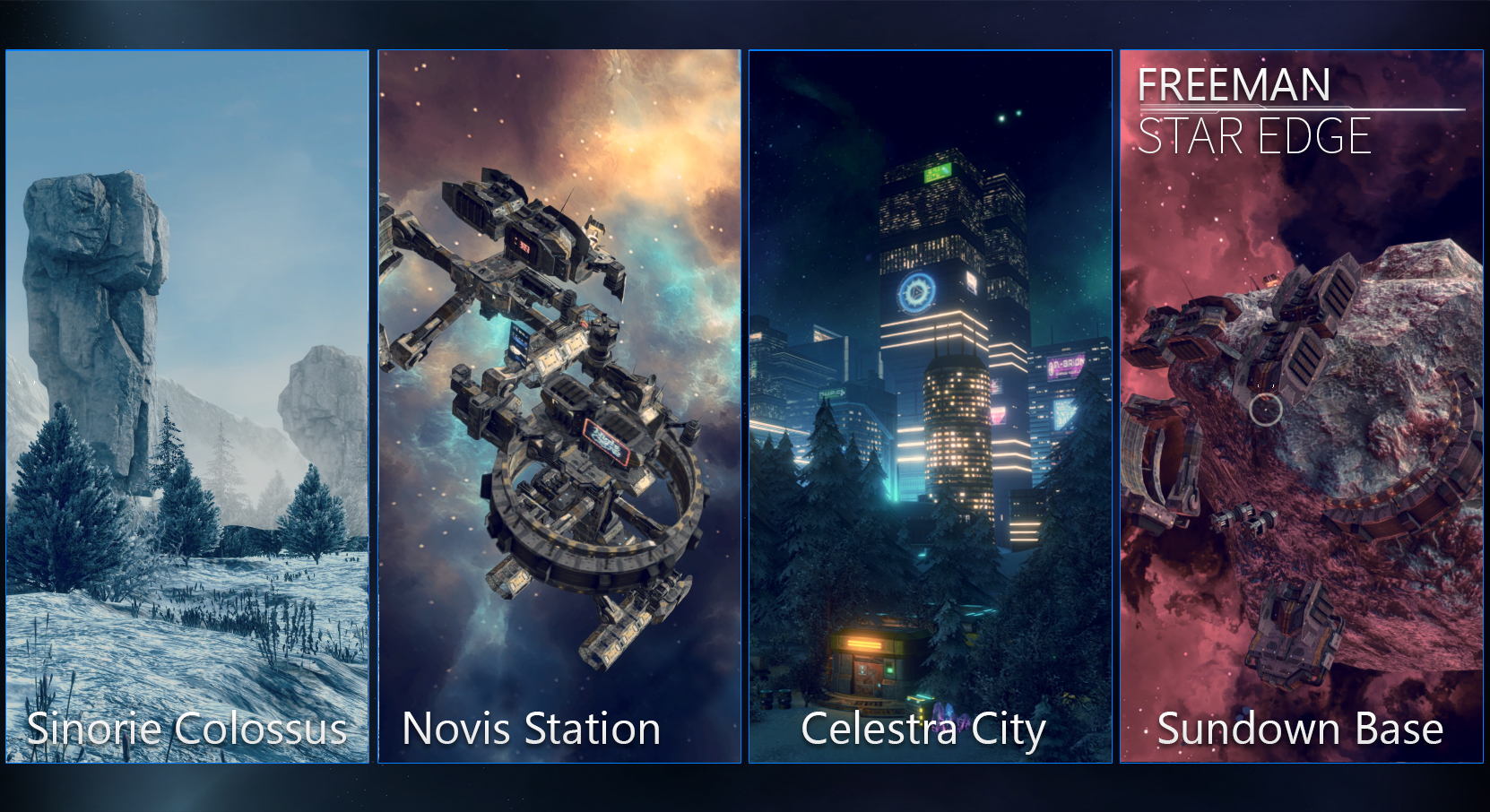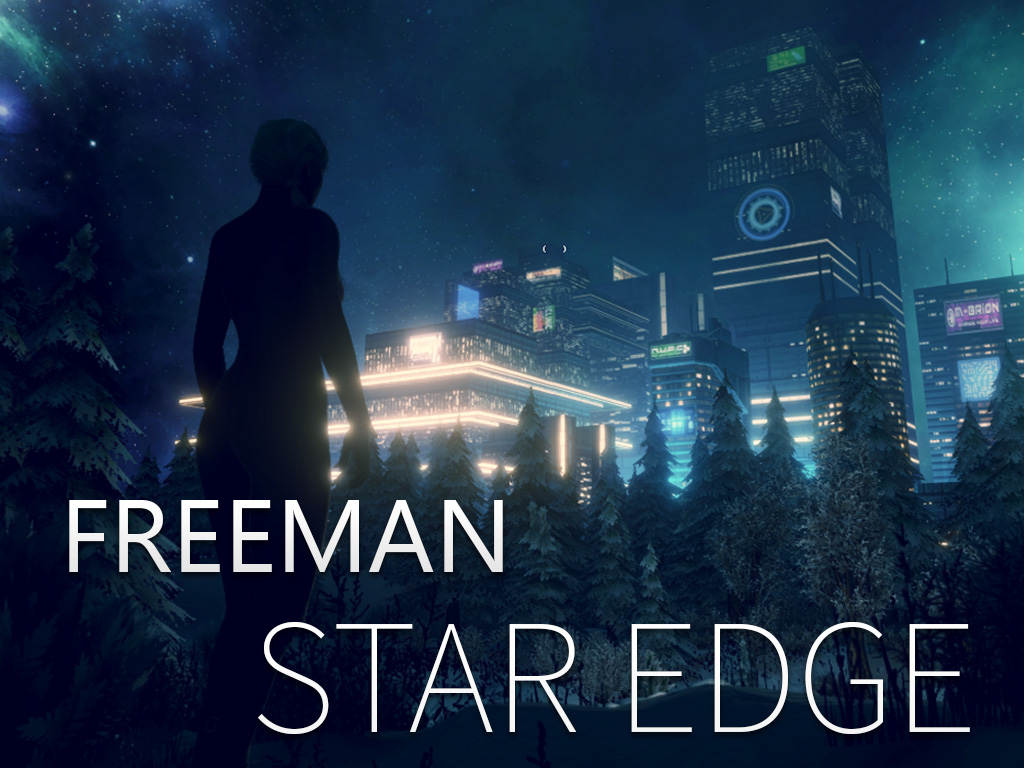 Exiled to the edge of a Galaxy full of danger and opportunity; will you
become a mercenary, hunting down outlaws? Or will you raise an army to
conquer the Galaxy? You could simply explore the surrounding planets,
capped with magnificent landscapes and be thriving with wildlife. While
the game provides ultimate freedom through gameplay, the player will
always be challenged by certain missions and goals.
-----------------------------------------------------
What is unique about the game?
1.
Live your life in another universe: Explore and interact with the
world, make money, meet team members, build yourself a home, fight and
complete missions. All of these game mechanics culminate together to
provide you with a unique, immersive, and lifelike experience.
2.
Unique and interesting locations: Explore unique planets with diverse
weather, forms of life, resources, enemies, settlements, and missions
for you to experience.
3. A vivid and dynamic world: You will
encounter random events that flesh out the game's world to make it feel
alive, such as groups of bloodthirsty bandits brutally attacking
travelers, and much more!
-----------------------------------------------------
Core Features:
EXPLORE A VAST UNIVERSE
Have
you ever had a dream that you were flying across the galaxy? Traversing
across the land on different planets and locations? What about
strolling through the streets of futuristic cities? Perhaps you'd like
to sneak and skulk through the ruins of a lost civilization buried under
the surface of a godforsaken frozen world. There is a vivid, sci-fi
open world waiting for you to discover! Cities, settlements, caves, snow
lands, deserts and space stations. All of it is at your fingertips,
ready for you to discover!
PLAY THE WAY YOU WANT
Who
you are is defined by what you do. You can travel freely from planet to
planet, smuggle rare goods, mine expensive metals, wipe out bandits,
loot settlements, or become a warlord and conquer the galaxy. You have
the freedom to play the way you want.
CHARACTER SYSTEM
Play
the character you want. Customize and equip both yourself and your
squad. Gain experience throughout your journey and master the skills of
nine schools available to you: Ranger, Warrior, Trader, Power Wielder,
Thief, Explorer, Leader, Technician, or Healer. Allow your character to
truly become who you want them to be with these professions available to
you.
INTENSE AND FLUID SQUAD BASED COMBAT SYSTEM
Fight
with blasters and swords. Optimize your squad equipment for maximum
combat efficiency. Fight various enemies such as bandits, bounty hunters
and wild animals. Engage in large siege battle or smaller random
encounters on the field. Victory depends on personal skills, equipment
and your squad.
MINING, SCAVENGING AND STEALING
Mine
or scavenge unique items on each planet, such as metals or herbs. Pick
up any items on the ground, such as weapons, armor, and various other
supplies you will need to live in this universe. If you feel like living
a little more dangerously, perhaps you'd like to acquire these items
without the need for payment. Take up the profession of a thief, and
steal your way to riches!
MISSIONS AND ACHIEVEMENTS
Complete
missions in the galaxy such as hunting outlaws, escorting caravans and
deliveries. Unlock achievements by completing goals and the various
activities available to you in the game world.
TEAM UP
Find
and recruit unique characters throughout the galaxy. Each have their
own stories, and will assist you in your progress through the universe
of Freeman: Star Edge!
-----------------------------------------------------
SYSTEM REQUIREMENTS
MINIMUM:
OS: Windows 7/8/10 | 64-bit OS
Processor: Dual-Core CPU 2 GHz
Memory: 4 GB RAM
Graphics: DirectX10 Compatible GPU with 1 GB VRAM
Storage: 3 GB available space
RECOMMENDED:
OS: Windows 7/8/10| 64-bit OS
Processor: Quad-Core 2.8 GHz or better
Memory: 8GB RAM
Graphics: NVIDIA GeForce GTX 950 or better, 2G VRAM
Storage: 3 GB available space
For more information:
https://freemanstaredge.itch.io/freemangame