Here's a list of what I propose:
Repeat # times (Do I need to explain why?)
Repeat until # produced (Used for crafting multiple items in succession.)
Repeat until x signaled (Used in combination with the 'Globally signal x' or the 'Signal x' command)
Make noise x (Makes a noise for the player to hear... nothing else.)
Signal x (Used to signal within the worker's code.)
Globally signal x (Used to signal to self and other workers' codes.
And here they are in some examples: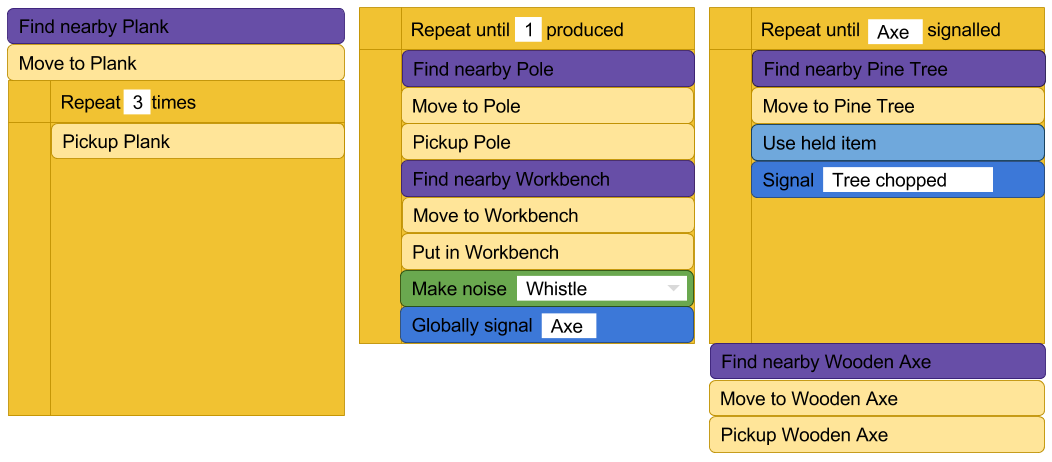 I feel that some of these would be very helpful mid game, or even early game! And that the other few would be neat and fun to use.
I hoped this was helpful to the dev!