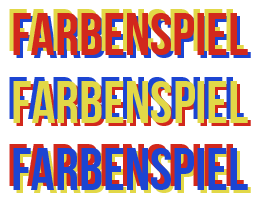 https://figjig.itch.io/farbenspiel
Stuck in your uniform apartment with nothing else to do but see what this mysterious, giant sized pill does in the corner of your room.
Controls:
WASD for movement, mouse for camera control
Pick colours with Q (Yellow), E (Red), R (Blue) to combine them to create new colours and fire
Left mouse click to fire
ESC to quit game
Farbenspiel is a game created in 4 weeks by RMIT University students for a project.
Development team:
Simon Tran - Lead Artist / Producer - Instagram @simon_says_art
Trent Davies (FigJig) - Lead Programmer - Twitter
Any feedback is welcome, thanks!