Hi!
First, I just wanted to say that the game is great.
After a first game that I completed, I restarted the game with many other computer players. On turn 1 something strange happened: Afghanistan just invaded all the other countries in one turn.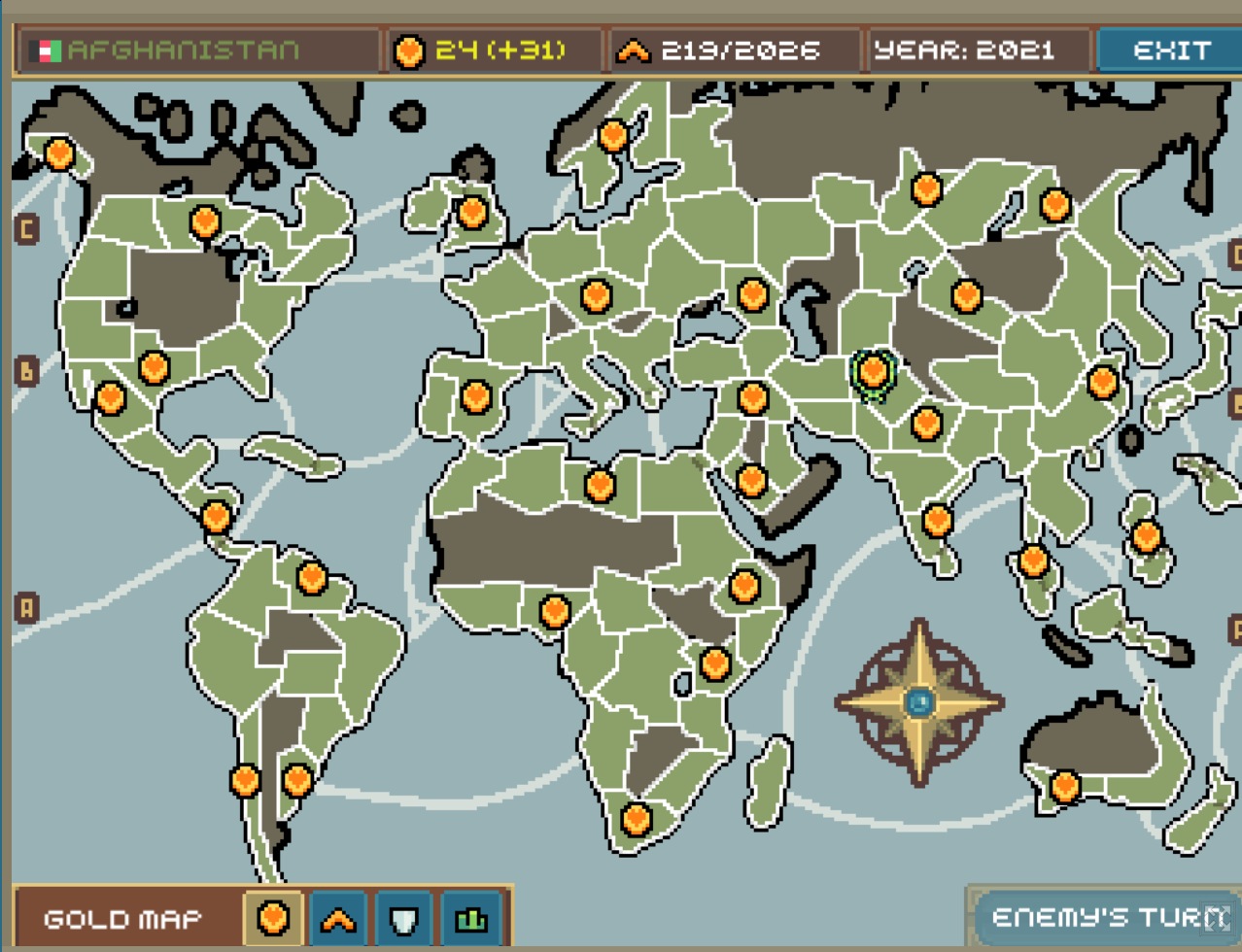 After this brilliant victory, the AI kept building level up all its bases: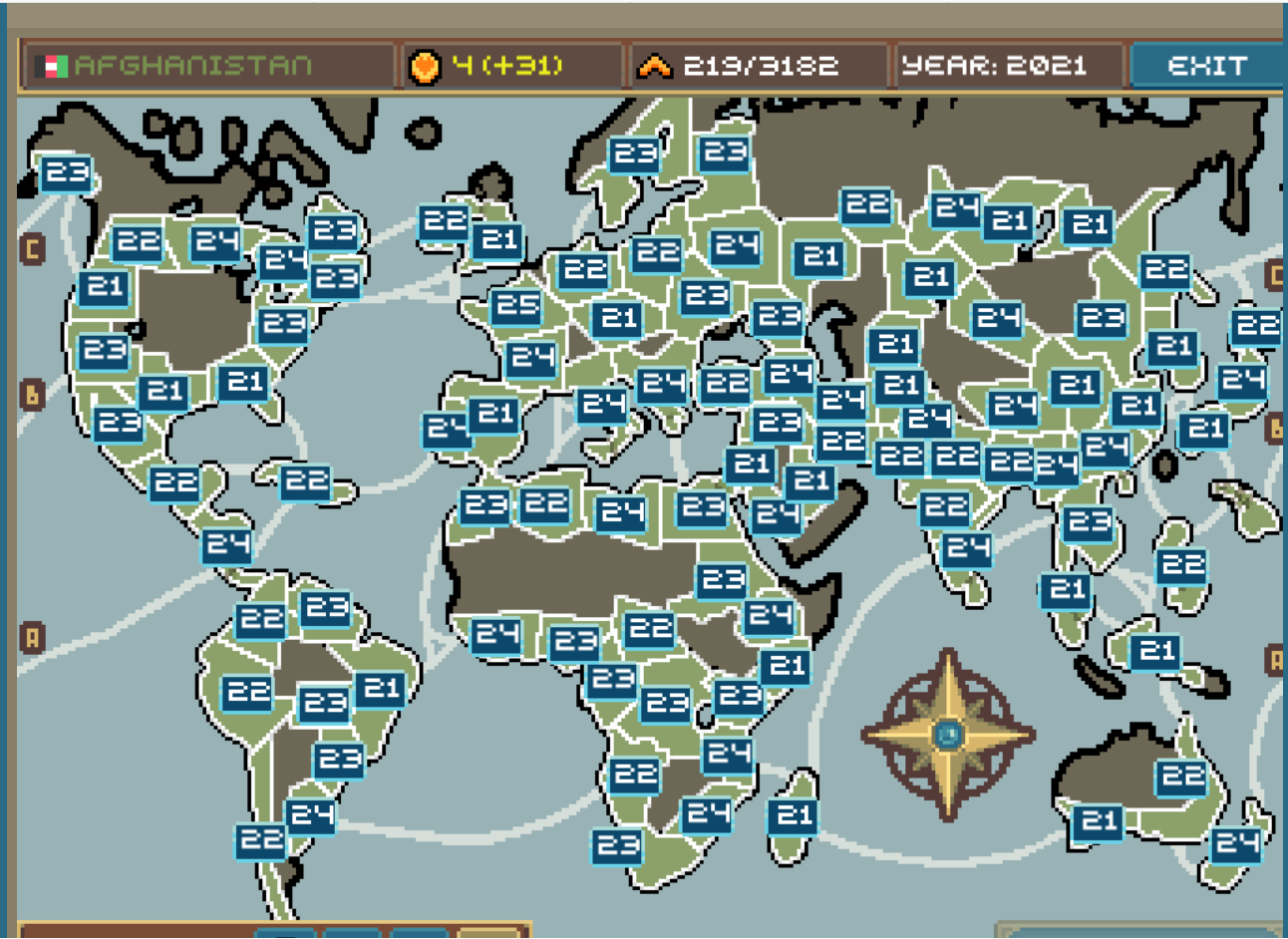 I restarted the game with the same settings and it happened once again.