For complete information check out in our IndieGoGo!
>>> https://www.indiegogo.com/projects/nusantara-bermuda-triangle-visual-novel-adventure-fantasy/x/16687918#/
Genre: Otome Fantasy, Adventure, Romance, Comedy, Mystery
WARNINGS: swearing, blood, death, psychological, and a little gore Rating: 16+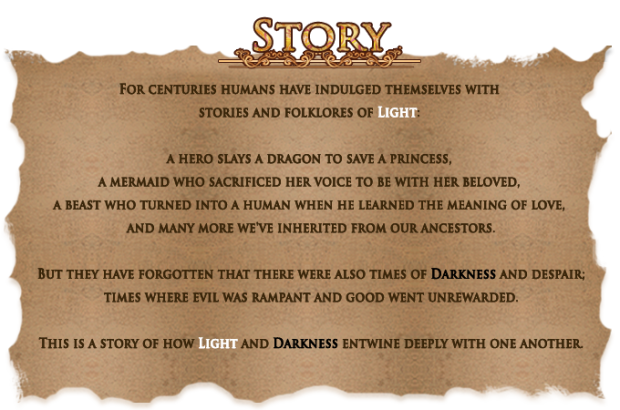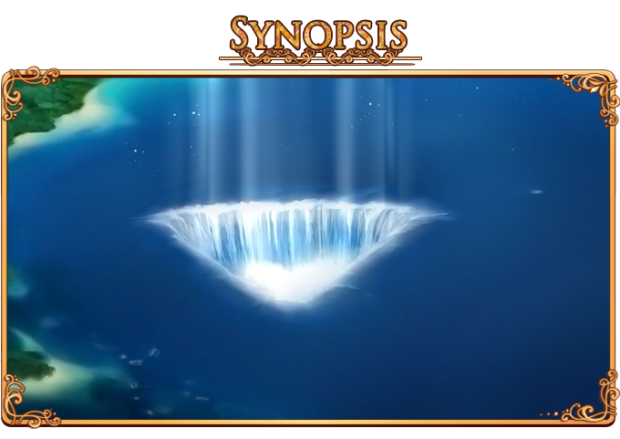 In 20XX, an enormous earthquake shook the world and caused a triangular crater to suddenly appear in the middle of Bermuda Triangle. The world was aghast with this discovery; even more so when scout teams discovered an 'invisible wall' around it, preventing further investigation. As if it wasn't enough, spiritual events also increased all over the world after this phenomenon occurred.
Our heroine, Maya (19), was a young adult who was busy earning her living so this kind of event was of little importance aside from adding an exciting spice into her life. But then her world crumbled when a Goddess came and announced that her family would die in a car accident in the near future.
The Goddess offered Maya a deal: She would alter her family's fate in exchange for closing the Bermuda Crater. To do that, Maya would have to go to a place called Forgotten Isles, find what caused it, and look for a solution.
If she agreed, three men will accompany her, acting as bodyguards. Apparently, they each have their own circumstances and a wish to be granted.
Characters:
Here's our rename-able Heroine
-And many more! x'D
Background & GUI Samples:
Game Info:
Hi! This is SweetChiel who is responsible for the fantasy adventure visual novel with winged guys in loin cloths*cough* -I mean, traditional Indonesia Batik clothes. Remember this baby of mine?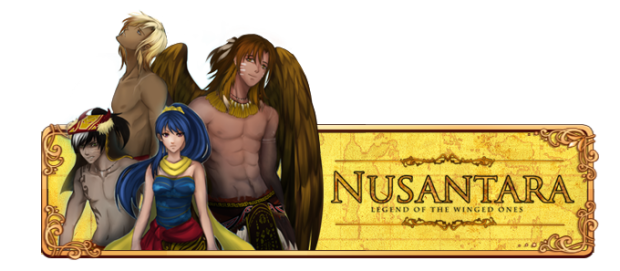 The warm welcome I received for Nusantara: Legend of the Winged Ones pushed me to make more visual novels with Indonesian elements in it. Please take note that Nusantara: Bermuda Triangle is NOT a sequel of Nusantara: Legend of the Winged Ones. It is set in the same world, but it will be in a wider horizon and a brand new story.
I really didn't expect myself to jump head first into becoming a visual novel developer since I didn't know a thing about programming 3 years ago, but who knew! After a trial of errors and tears, I feel that Ren'Py now is like a magic item which allows me to create a whole new world!
Features:
- 4 Love interests (The last bachelor will be unlocked once you finished with all 3 main bachelors routes, more info later in IndieGoGo)
- 9 Endings
- 1 Minigame
- Casual Status Raising
- Regular & Time-Limited Choices
- Translation/Definition Notes
- Mini Encyclopedia
- lots of original CGs & BGs (I haven't calculate the exact number yet)
My Honored Proofreaders:
- KrystalFlare
- crystalscm
- Blasé&Voracious
I found awesome proofreaders! It's so much fun working with them and I love the result <3 :'3
Game Progress:
- Plot: 75%
- Script: 25%
- Character Sprite: 60%
- Programming: 25% (Demo Finished)
- Backgrounds : 55%
- Songs & Sound Effect: 75%
DOWNLOAD DEMO HERE
(Windows, Mac, Linux)
Questions for you:
1. Which character caught your attention the most?
2. What do you expect to see in Bermuda?
3. Will you guys be happy if I add a route to romance the antagonist? xD
4. Feel free to give suggestion/critiques :'3
I will update once every Monday in lemmasoft forum/facebook fanpage/tumblr/itch.io <3
Oh, I also opened a Patreon: there will be more sneak peeks, step by step WIPs of my backgrounds, behind the scenes, and even a spot for beta-testing without strings attached if you want!
I hope to see you around!
xoxo,
SweetChiel