I illustrate the problem with this fresh capture: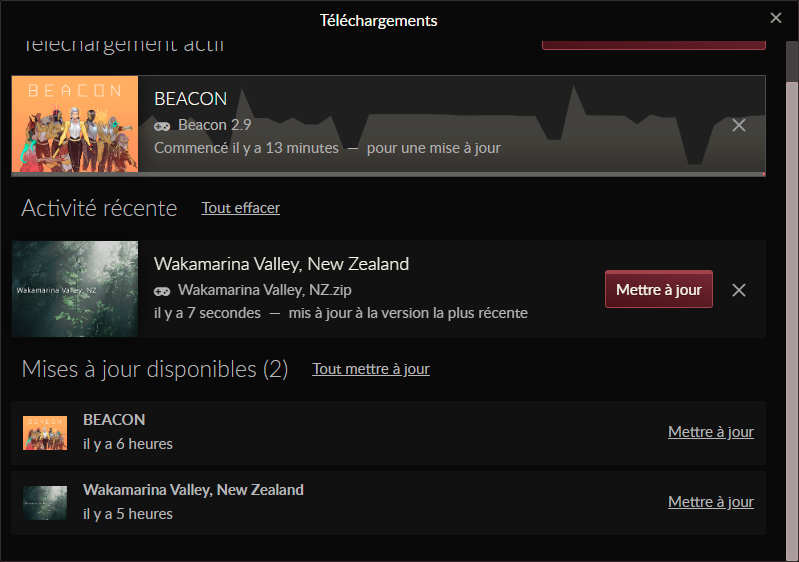 While I download the updates, it searches for it and offers me the same update endlessly. On the present case, BEACON 2.9 is an update I already downloaded 3 times...
=> If you search for game updates while there is some game updates, you should remove it from the list? Or consider that, except a cancel, they already have the future version currently downloaded?
Or maybe it's the fault of the game publishers, I don't know.