I've 8 different items in inventory but only the first 6 are available when beginning a new game: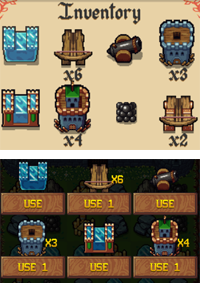 IE, i can't choose to begin with a bronze ballista. is there a way to access all 8 or discard/sell unwanted items other than using them up?
btw, i reported a bug found in last weekend's battle using the support email address.