Creator of
Dino Soldiers is a tactical combat game with toys, where soldiers and dinos fight on a terrain full of traps.
Recent community posts
Excellent jeu à la lecture. Hâte de le tester. Et les aventures sont super sympas et donnent envie également !
Have a look on what's next for Dino Soldiers !
Discover the 8 extensions with a lot of fun and options for the next months, available in PnP
https://rafiot-fringant.com/en/dino-soldiers-les-episodes-a-venir/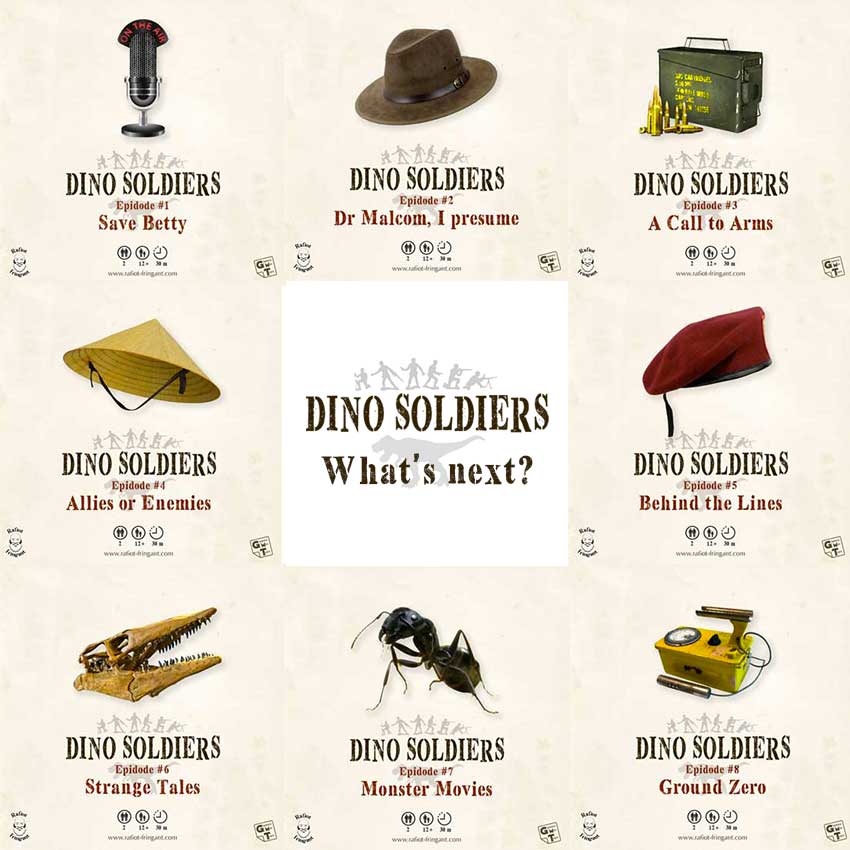 Hello everyone,
Do you remember the games you played when you were a child, where you, as the general, directed massive battles ? As your brave toy soldiers followed your orders? Or when incredible dinosaurs roamed, hidden in the dense, mysterious jungle of your backyard ?
With Dino Soldiers, you can relive these adventures around a table in a tactical combat game, where only one player emerges victorious.
Available here : https://rafiot-fringant.itch.io/dino-soldiers