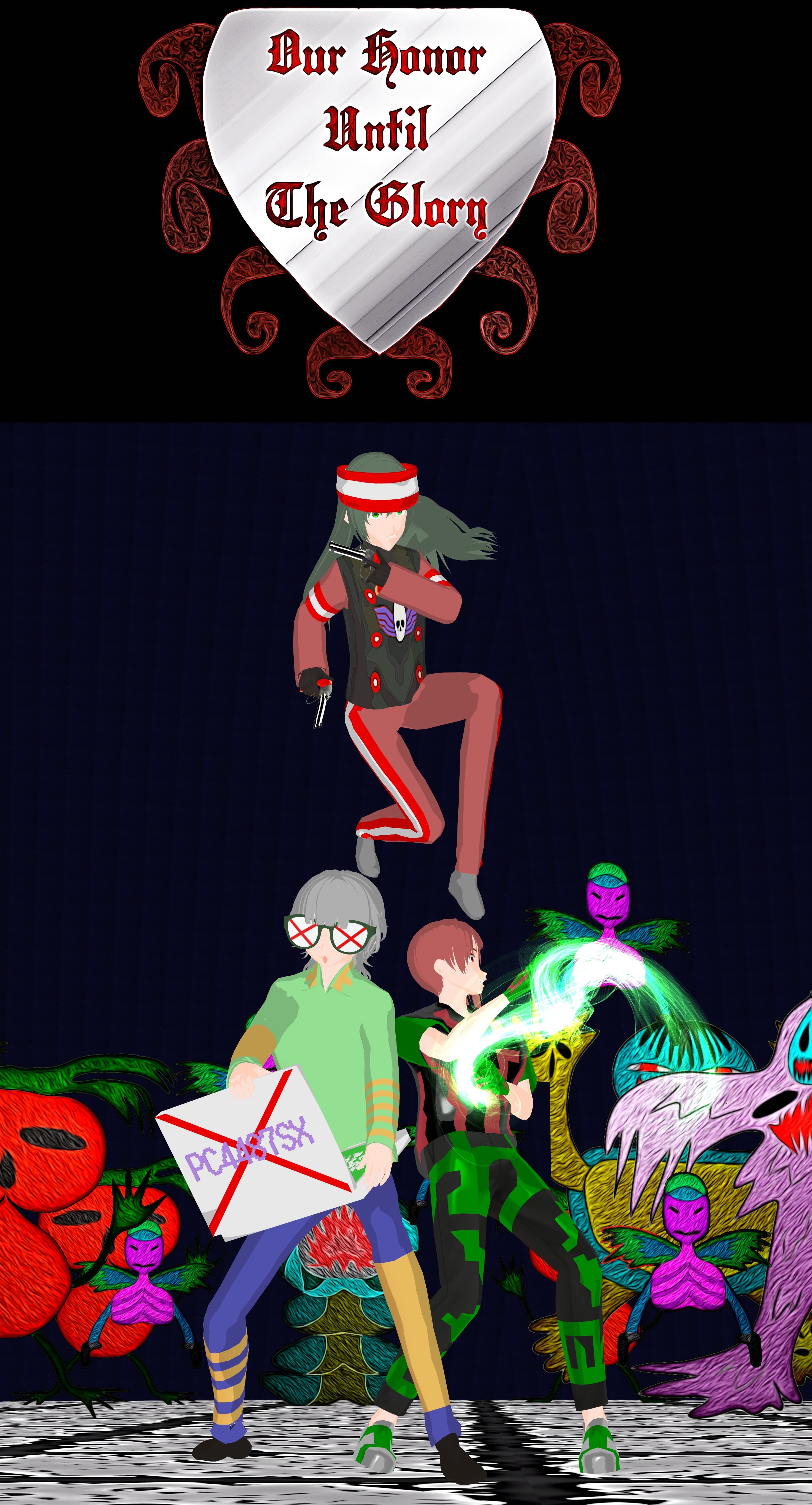 Description and Plot of the game.
Post apocalyptic video game based on a world that is mysteriously invaded by strange creatures. In District 3, 2 friends manage to survive by hiding, but due to hunger and food shortages, one of them was forced to restore an old military equipment in order to face these creatures.Along the way they will meet a mysterious woman who will help them in the investigation of the origin of these mutants.
Gameplay English

Partida en español


Genre of the video game. post apocalyptic. RPG with anime style. Visual Novel. Adventure. Futuristic. Classic RPG style, Anti-political humor.
Characters from the video game
Nilachio DelConurbano
Orphan. age 19 years. before the arrival of the creatures, he worked manufacturing and designing electrical devices, both industrial vehicle designs and armaments. The 2 gloves made by him allow him to use an infinite number of electric-type attacks that visually resemble ancient magic.
Erika GlorreichesHeim
Age Unknown. Former Army operations command in the Austrian district 792. when all the armies of the world came together to form The Government Army. She was expelled from her district unit. Expert in the use of weapons. creation of command-type operations. planning of combat outposts. he carries 2 pistols that appear to be antique. but they actually have the most high-tech in their district.
Sekoya Kompyuta
Age 23. Expert technician in programming. before the strange events he dedicated his life to the programming of various softwares. I design a computer program to combat the mutant pests that prowl the streets. their skills will help you a lot throughout the game. it is capable of breaking any computer barrier that hinders your way.


Link to the project.
https://mediamz.itch.io/our-honor-until-the-glory