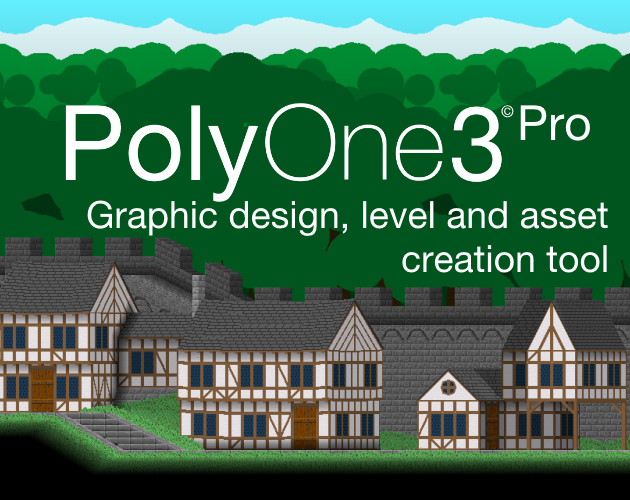 I finally just released the first Pro version of my level editing software! It's highly versatile and the all-new Custom Properties feature only reinforces that, making it much easier to integrate with mechanics of your own games. It's on sale for the Winter Sale 2020 at 34% off.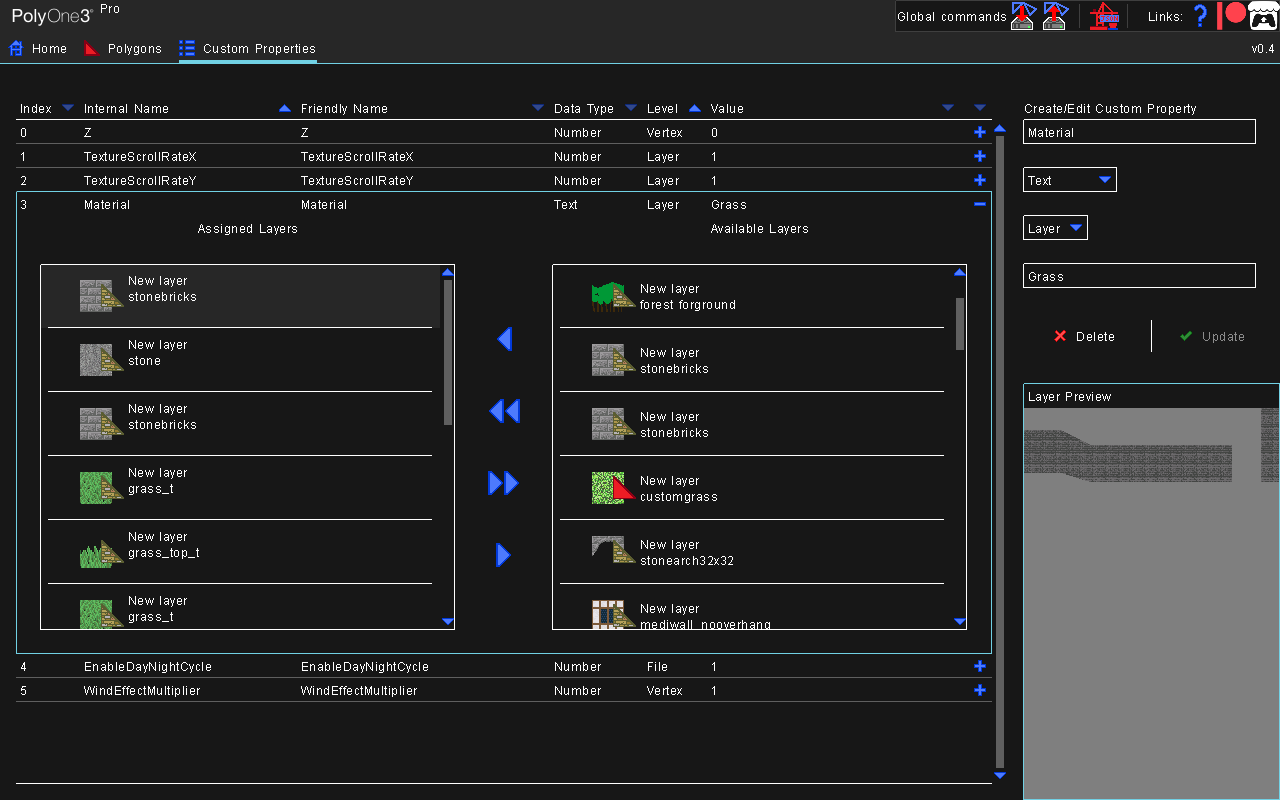 It works well for creating organic, natural-looking environments, in a way which allows you to get more mileage out of existing textures, but also makes it well-suited to making maps for tabletop RPGs such as the below.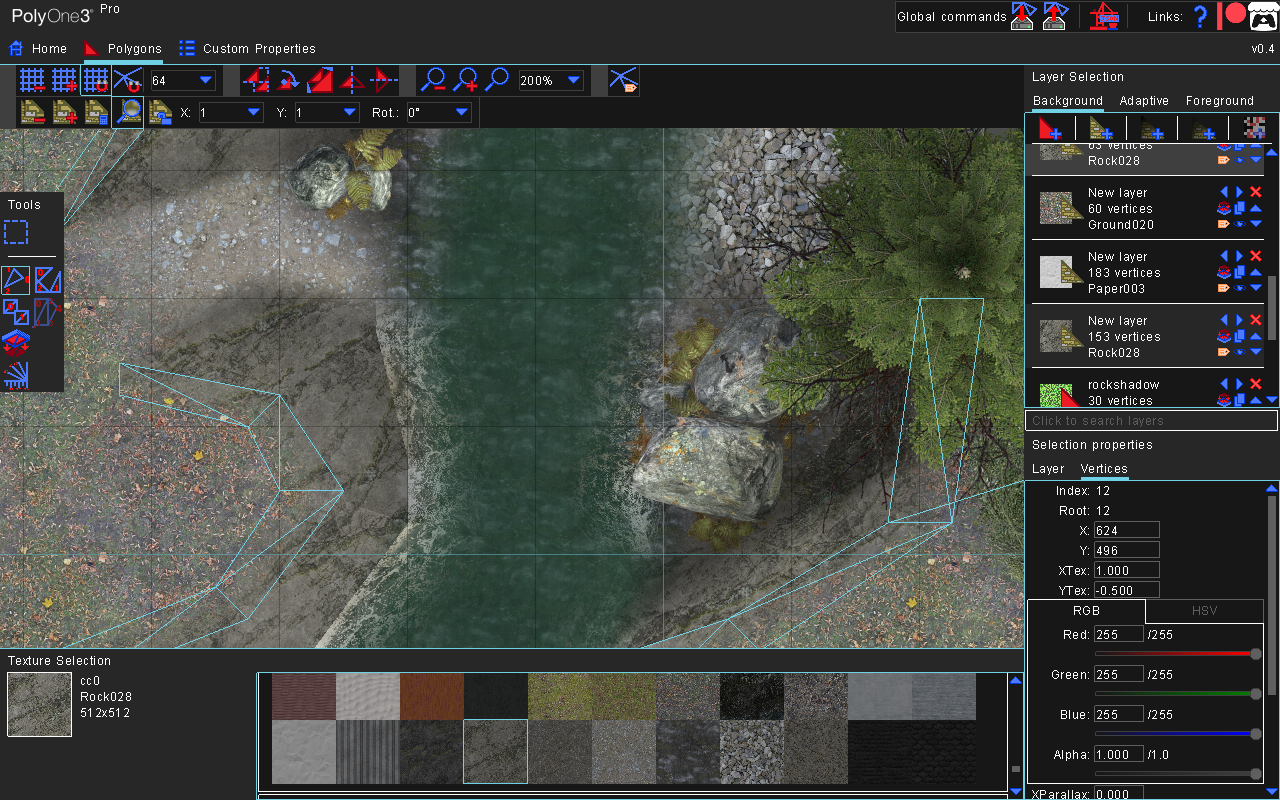 There is also a demo or free Lite version available which has no arbitrarily enforced limitations to number of layers, vertices etc. - the only things missing are features that were not yet developed for PolyOne3 Pro and all the core features are present.
Updates will be made available in a staggered fashion depending on how you support the project. If you buy on itch.io, it's a one-off fee but you will receive updates 2 months after the highest Patreon tier ($15/month) and 1 month after the middle tier ($10/month). The lowest tier does not get access to PolyOne3 pro, but only support priority via access to a private Discord server, so it would be best for anyone that either doesn't need the Pro version, or has paid the one-off fee and needs support.

If you have questions about the support model, how to use the software or whether it would work for your particular requirements, need to report a bug or anything else, you may also contact me on Twitter. In the latter case: there are a few bugs that I am aware of already and these are listed in the offline HTML manual that comes with the software and is accessible with F1 while using it.
Thanks for your time and whether you buy the full version, or will only be using the Lite version, I hope you'll have a great experience with the software!