Hi Itch.io Community,
I'd like to tell you about my new release, Salaryman Suzuki-san!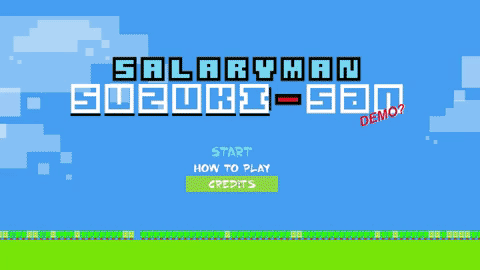 I've been living in Japan for 3 years now and this wonderful country has provided no end of inspirational ideas. One of which, was a game idea about a salaryman trying to get to work on his first day. Salaryman Suzuki-san is an endless runner that takes you through the spring and summer seasons of Japan. You have to match the color of Suzuki-san's briefcase to various obstacles in his way and then time your jump. See how far you can get!
You can play it for free here:
https://liamedwards.itch.io/salaryman-suzuki-san
I hope you enjoy it!