I will translate your game from english to spanish! however. i must ask for the following:
You Must credit me (Twitter).
You can contact me through my twitter @Kida_Leyn with a direct message or send me a email: kida.leyn@gmail.com
The rate is 0,05€ for word. All payments will be made by PayPal.
I've provided translation work for one game before, this game is called "Yu crossing animal" and i've been very helpful towards that game, my name on the credits is the same as my twitter name "@Kida_Leyn".
I have also worked on the editing and translation of several manga and comics as you can see in my blog.

I can do the translations with google documents, with english on the left, and i'll add my spanish translations on the right. Also you must add every different text that appears in game to it's own individual line:
Here's an example: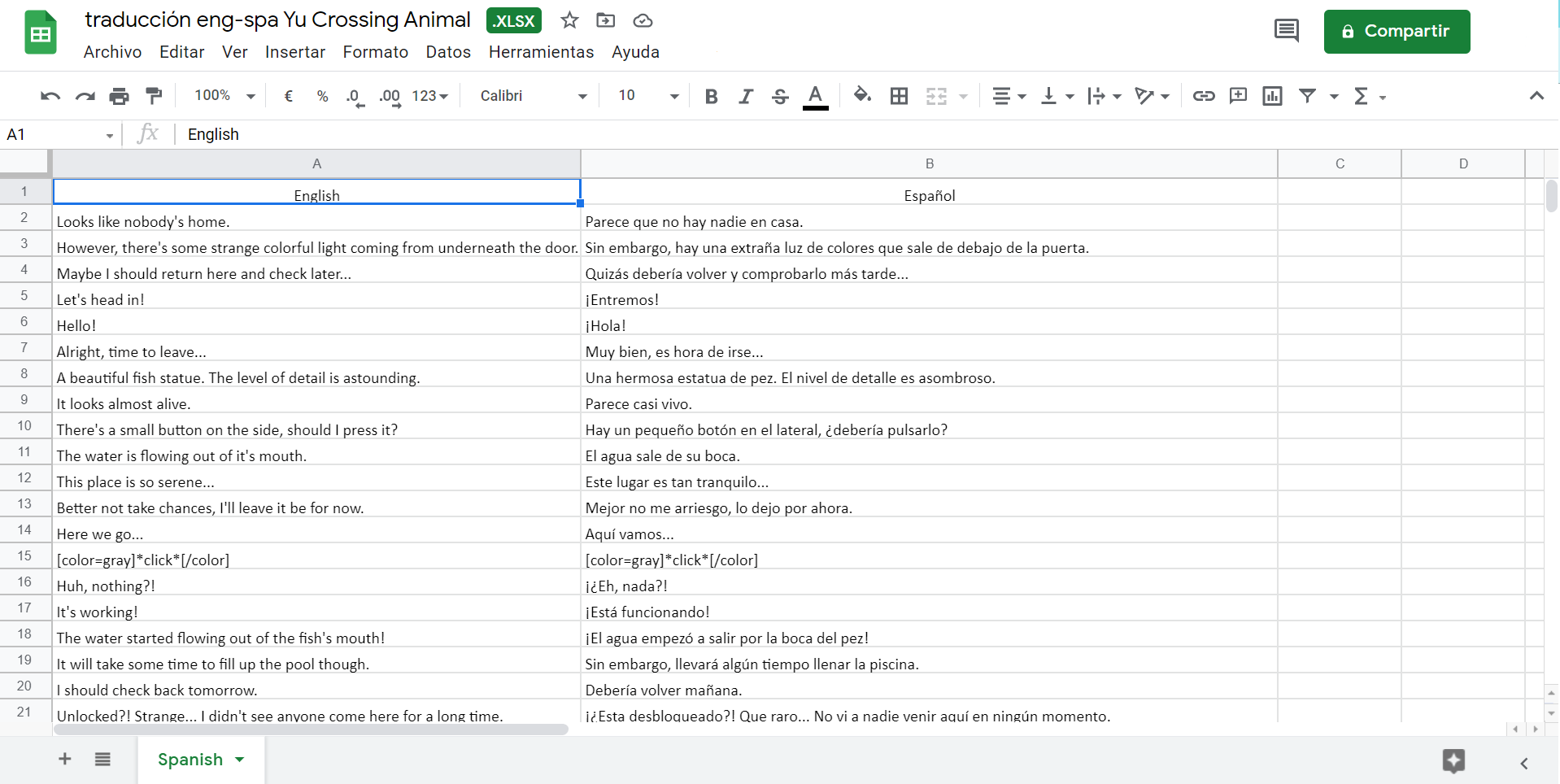 Notice how there's almost no one-word lines, the ones that are one word are mostly for the menu options, those are fine. however if it's a sentence you have to use a new line for that specific sentence, if another sentence follows. use another line!
If it is with the renpy program, you can program a language window and pass me the documents with the empty line that corresponds to Spanish.
Here's an example: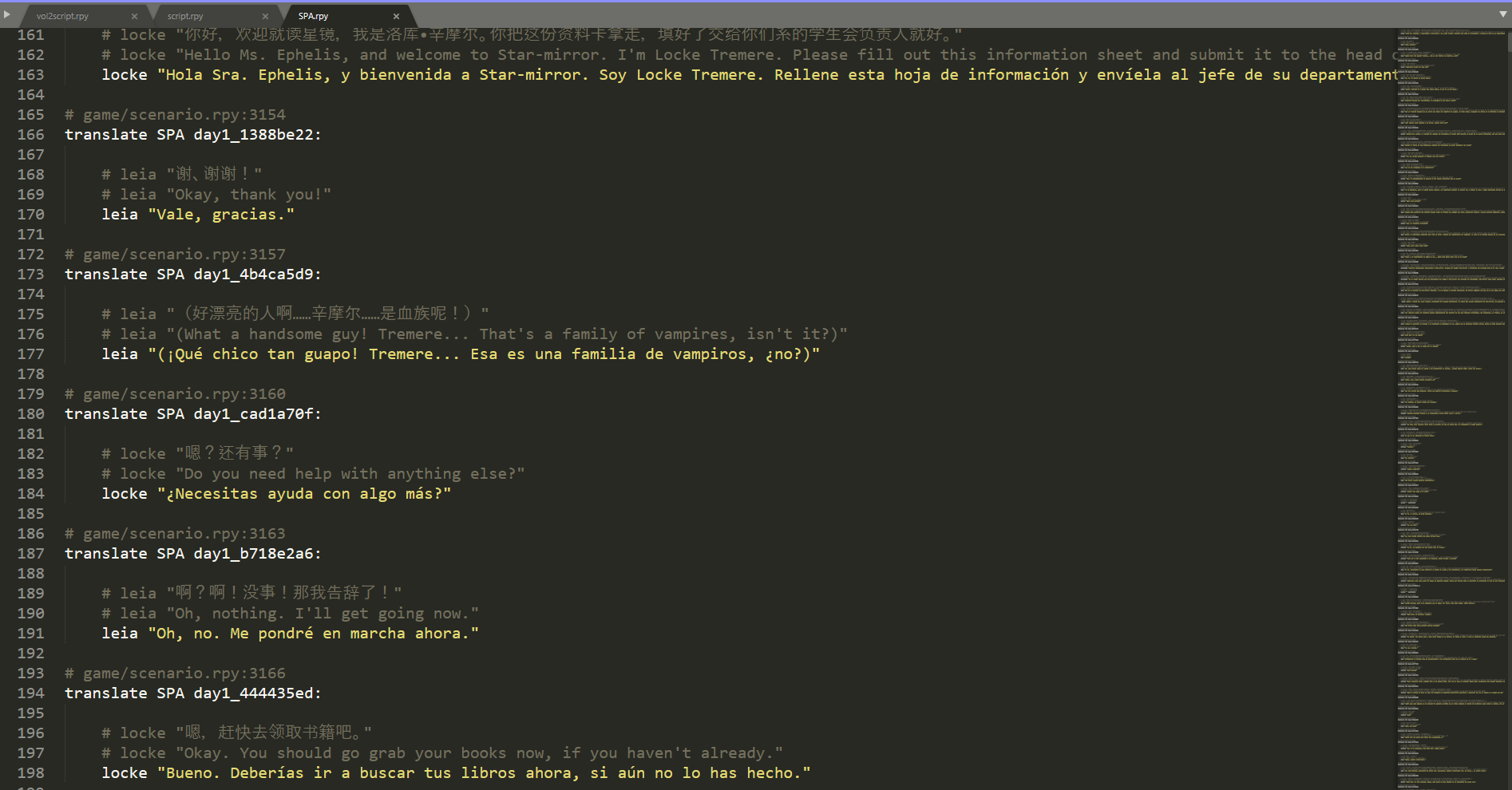 You can see several lines for the same phrase, each line corresponds to another language and the one that is yellow is the new line, which in this case is Spanish.
In the worst case, if it is renpy, I can help you and teach you to program the language window, but if not, you can simply pass me the document with the lines of the base game and I would write the translation in Spanish on top. Although I highly recommend programming a language window, it looks much better, it is more elegant and it is less difficult if you want to change from one language to another in the game.
If there is any doubt, in my profile there are more details of my services and prices.
Thanks for taking your time reading my post :)