Hi everyone,
Raiders of the Lost Island is now ready to return to Itch.io, as a fully released game, on March 25, 2021!
After 4 years, or 3000+ hours, after Steam and Nintendo Switch versions, and such an amazing journey, it all comes back to Itch.io, where it all started as a Global Game Jam demo, in 2017.

Join us for the Release Party, as we will play the game live on Twitch.
https://www.twitch.tv/lasttalesstudio
https://www.lasttales.com/raiders/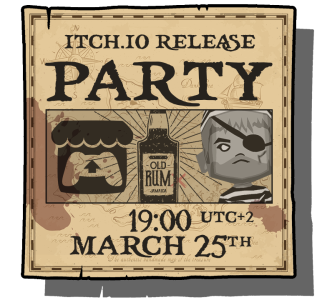 Thank you all, who have been with us during the development, and Welcome to all the fans of couch co-op games!
See you at the party on March 25, 19:00 UTC+2
And be ready for a solid release discount!