Join one week of raiding the Lost Island with your friends! Steal the treasures, build the boat, survive and have the time of your life!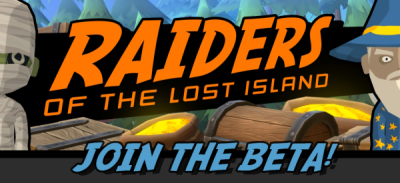 This is a PARTY game with LOCAL CO-OP MULTIPLAYER. The best fun is in 3 or 4 players. Works in 2 as well, but playing alone is just... lonely. Recommended with gamepads, but 2 players may join on one keyboard if needed.

We'd love to hear from you. Give us your feedback, tell us about your experience with the game, ask for support, or just come and say hi!


The BETA event starts on March 29th and the STEAM ACCESS KEYS will be limited for one week.