When I download the MacOS zipfile and unpack in try to launch the application by rightclicking and choosing open. I get the included popup.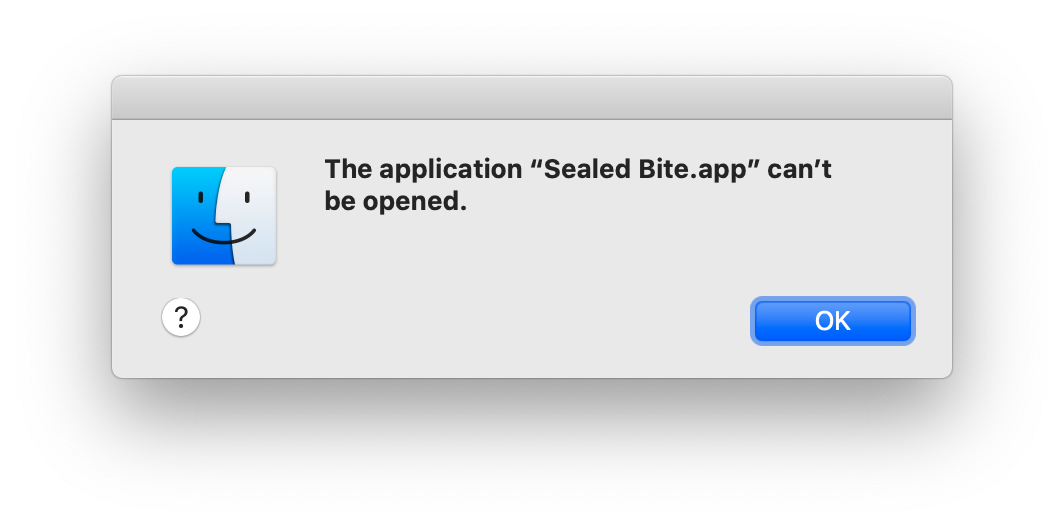 This is because the file "Sealed Bite" in Sealed Bite.app/Contents/MacOS/ folder doesn't have the executable bit set.
-rw-rw-r--@ 1 username 841819241 37580572 Nov 29 21:30 Sealed Bite
after setting it with chmod +x it works fine.