Thanks for the answers Martin. I have some more tips since I've been playing today.
In the first map you encounter a lot of options in the decisions that involves having 50 followers, 8 altruist, etc. I think is too early to put those options. Maybe put it in the second or even the third map. Example of my first encounter in a game: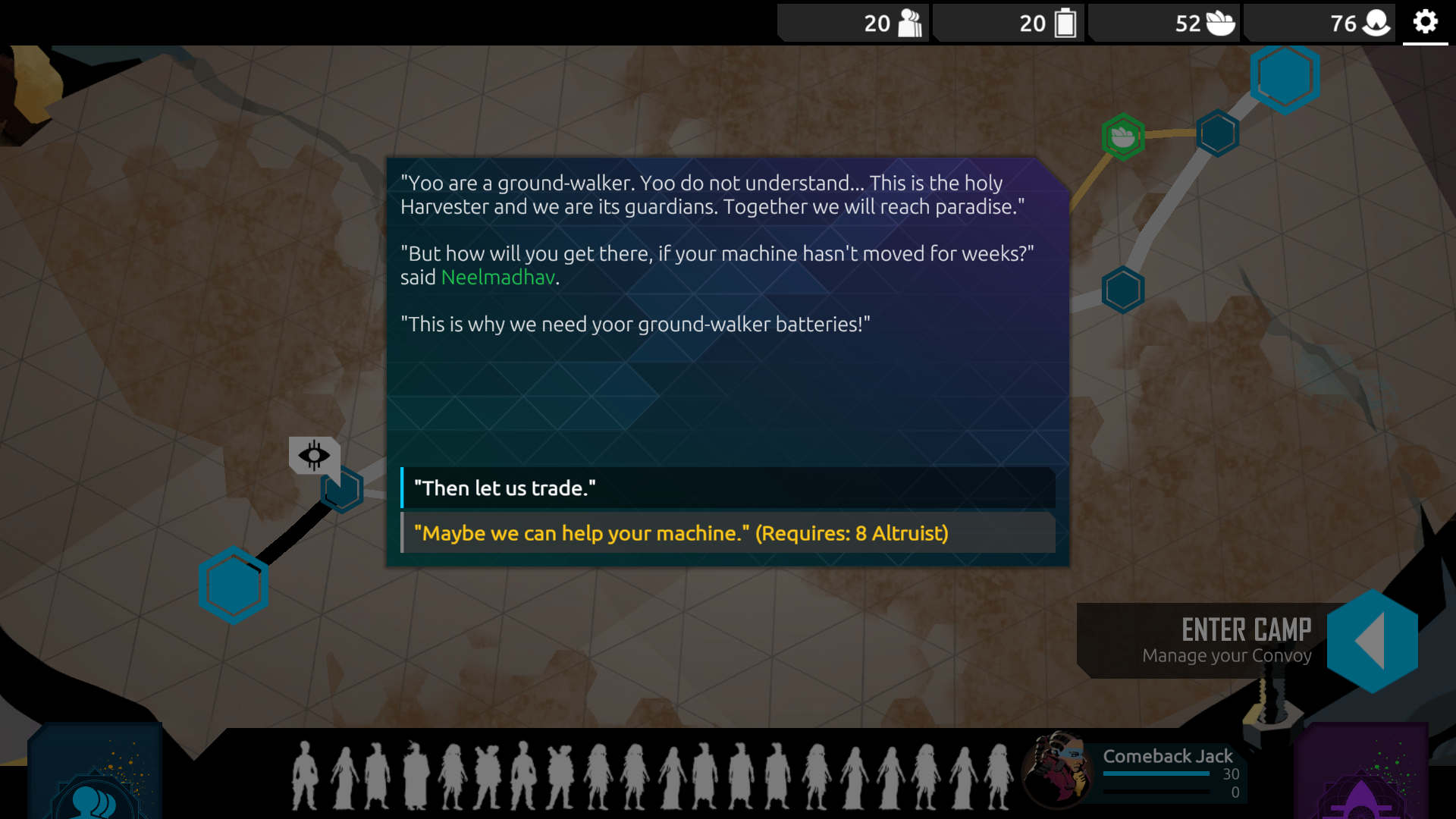 Cards like "convenient cover" 0 energy put a 0/2 rock are insane, with them you can negate an attack of an enemy follower for 0 mana, I think they need a bit of balance.
Card that are wounded and blessed doesn't show wounded but they still are.
Some bosses maybe need a bit of balance as well, they have 2 followers in the field and start first, and his decks are all mythic and legendary.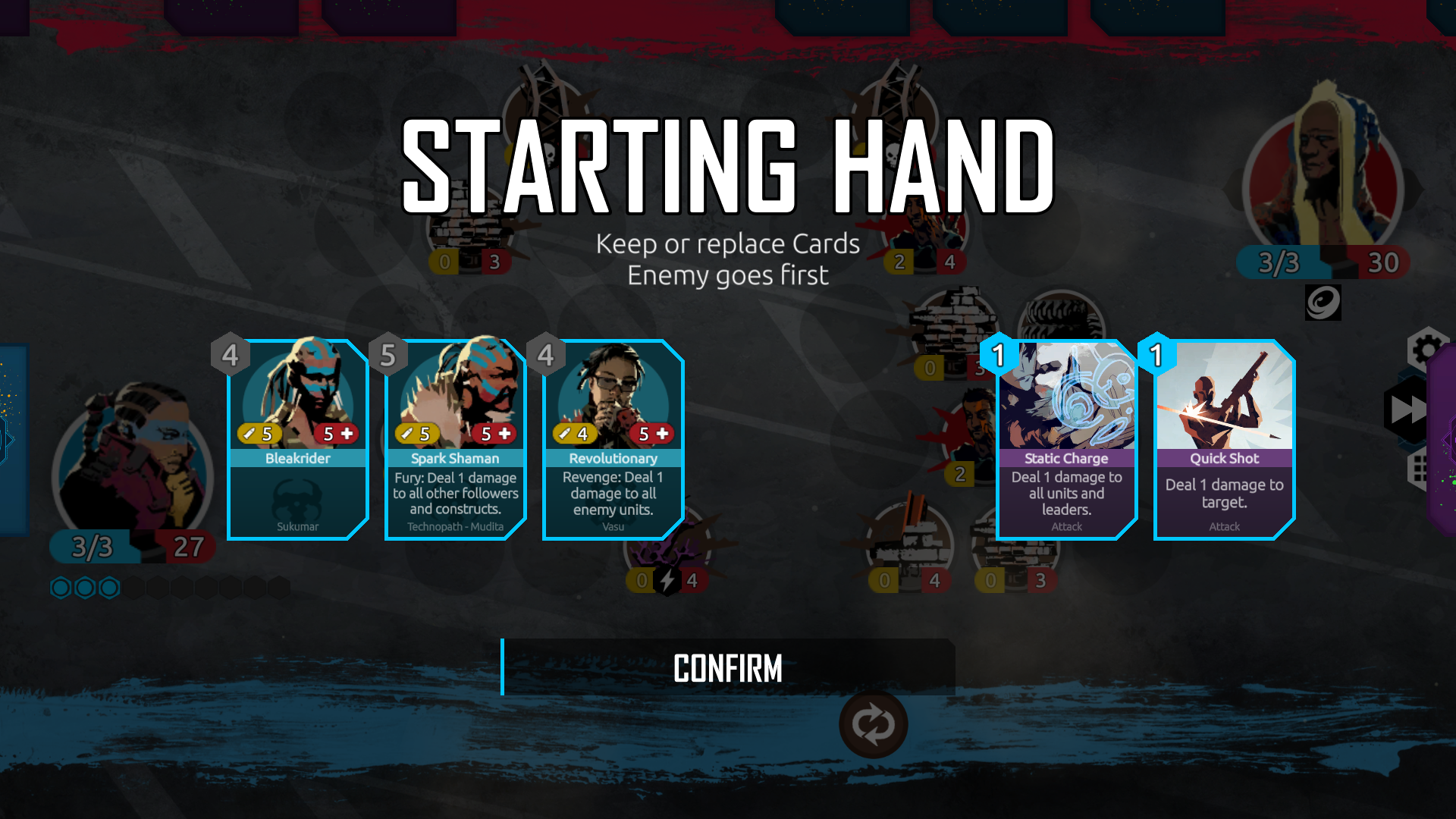 The scores in the challenge mode.