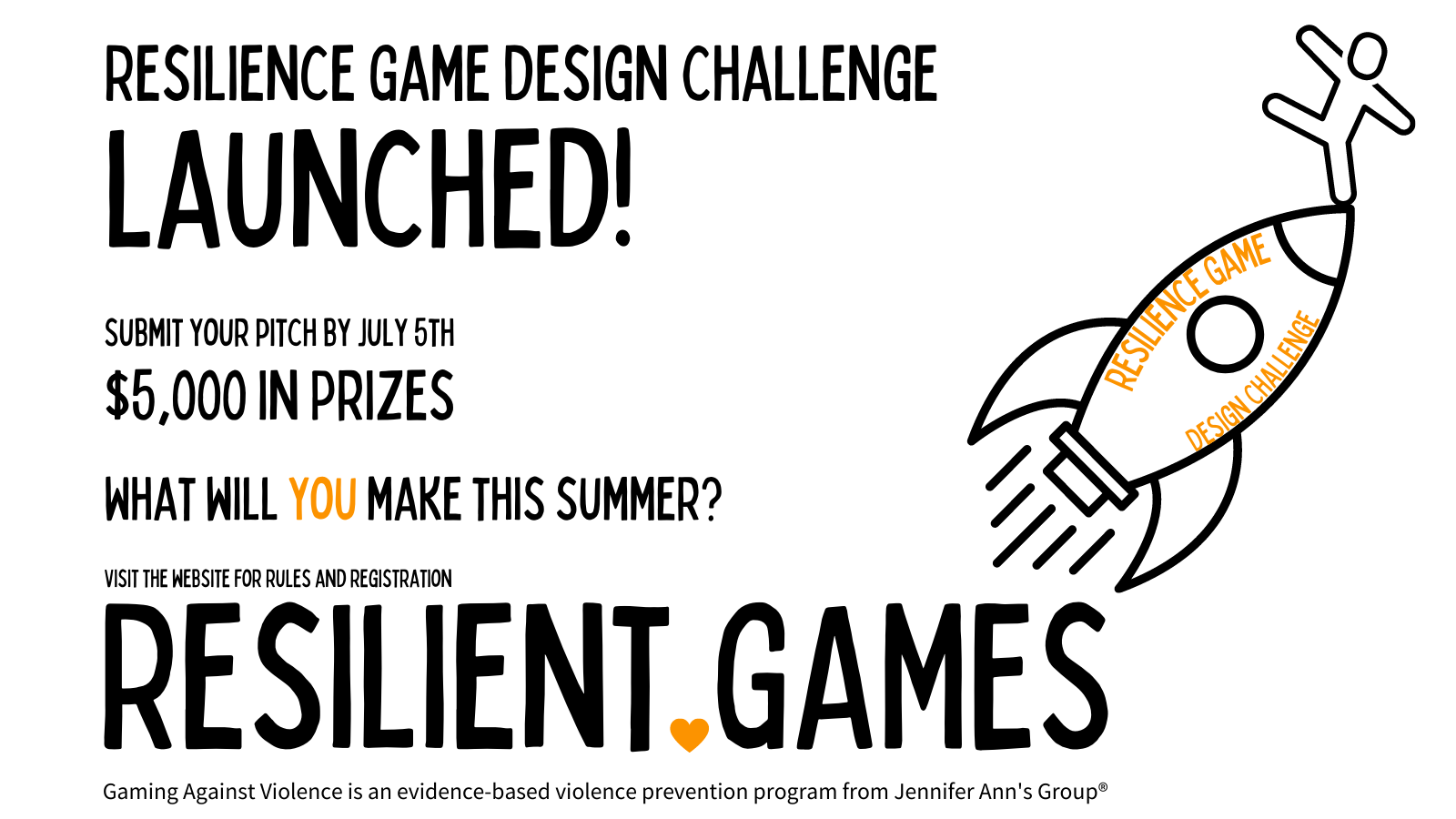 About our Annual Game Design Challenge
Since 2008 our nonprofit organization has run an annual game design challenge. Our focus is on prosocial games designed to help young people (ages 11-22) about important issues. Over the years we have produced over 60 games through our Gaming Against Violence program. The one rule that we follow every year is: no violence is allowed in the games.
Over the years the topics for our contests have included: bystander awareness, consent, culture, gaslighting, healthy relationships, power & control, and teen dating violence prevention. The topic for the 15th Annual Life. Love. Game Design Challenge is resilience: "an ability to recover from or adjust easily to misfortune or change" (Merriam-Webster). To learn more about resilience you can visit the contest website which offers more resilience definitions and links to many resilience resources: resilient.games
All of the games that we have on itch.io come from our Gaming Against Violence program. Check it out if you'd like to play some of the published games: jag.itch.io

Several of these games have gone on to receive other awards and recognition. Most recently, the game 'Culture Overlord' was recognized as a 2022 Games for Change Awards finalist for "Best Learning Game" and will be featured at the Games for Change Festival in NYC July 13-16.

Currently all games are free.

About the Resilience Game Design Challenge
Theme: resilience
Prize money: $5,000 (USD)
Entry deadline: July 5, 2022
Eligibility: ages 13 and up
Website: https://resilient.games


The Resilience Game Challenge consists of two rounds. For Round One, contestants will submit a game pitch. For Round Two, Finalists will be selected from those game pitches and those Finalists will then create a video game based on their game pitch.
Each Finalist who submits an eligible game is guaranteed a prize of at least $100 (USD). Each Winning Game is guaranteed a prize of at least $1,000 (USD).

Visit the website for resilience resources, full game rules, FAQs, and to submit your game pitch. The deadline is July 5, 2022. Good luck!