Prose & Codes invites you to explore the wonderful world of books through deceptively simple ciphers.
Hand-selected excerpts from literary classics--both well known and obscure--have been turned into substitution ciphers. From nostalgic children's stories to bone-chilling horror, discover the wit, wisdom, and wonder of literature's finest works.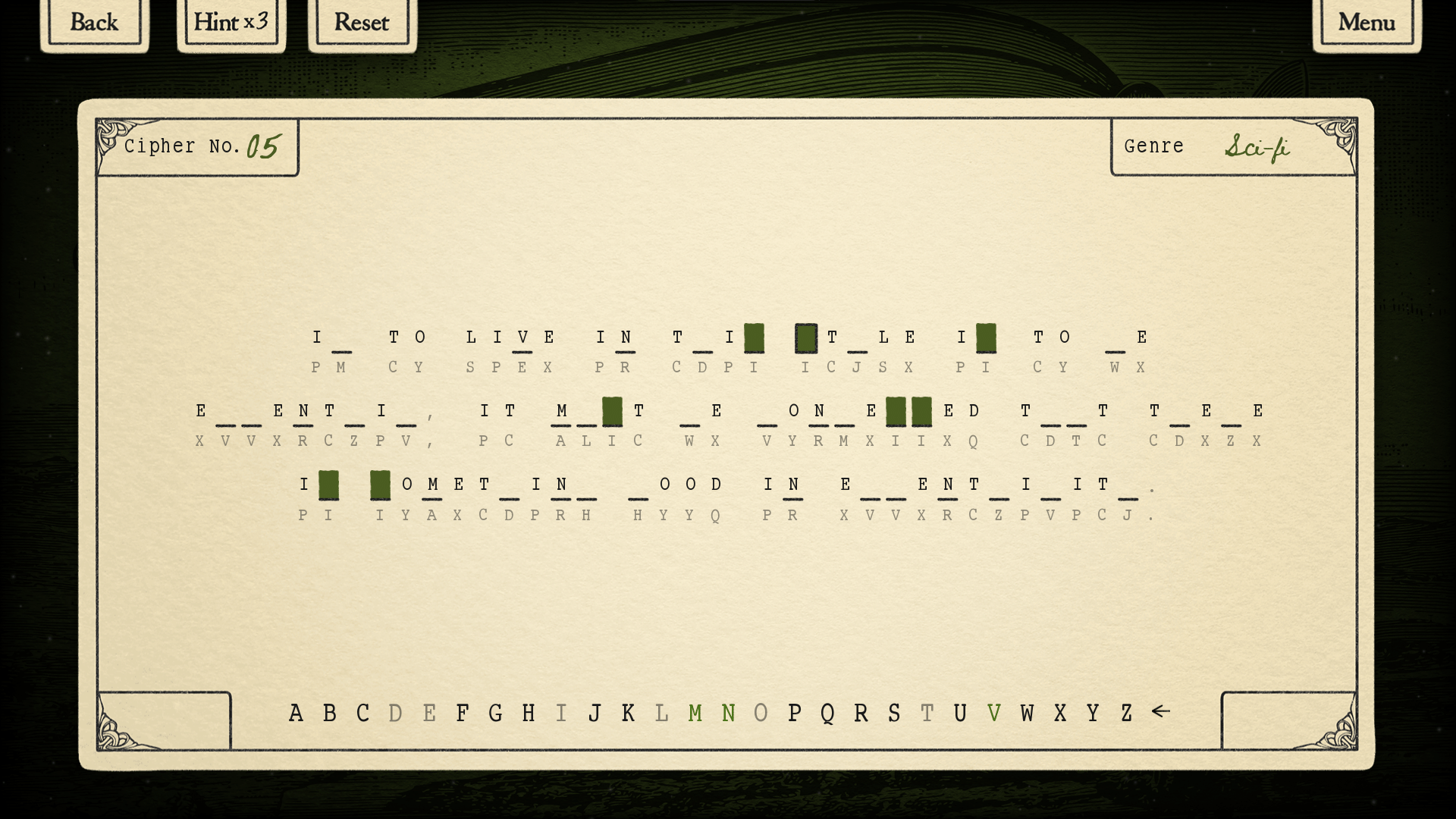 If you find something you like, the game provides a spoiler-free synopsis for every book featured, plus direct links to download the entire book for free, courtesy of Project Gutenberg! A portion of every sale goes to Project Gutenberg in support of their mission to digitize, archive, and distribute works of literature.
Itch link: https://herogameco.itch.io/proseandcodes

(I also want to give a shout-out to everyone who play-tested the demo here on itch.io. Your support and feedback gave us the inspiration to take this project to the finish line. <3)