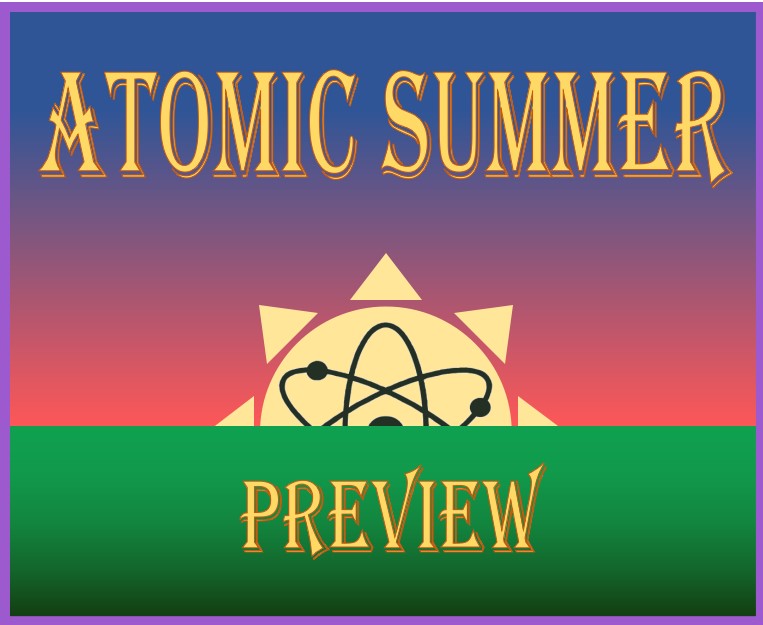 I've just published the preview edition of Atomic Summer, a compilation of micro releases for small, table-top RPGs scheduled for the summer of 2021. Each edition contains a selection of materials for different games, 'atomising' the rules and content over several playbooks. That means instead of getting a new different game every month, three brand new games will have their content atomised over those three months.
In this preview edition, instead of getting material for new games, there are new playbooks for some games I've already created & published:
I Choose You! The asymmetric game of monster pets and their trainer gets a new pet playbook; now you can play Crystal types, who use their translucence, shininess and sharp edges to help their trainer out of a tight spot.
Neon Snowflakes: A new unique character joins the roster of exceptional misfits in their bubblegum fantasy world; the Spoon brings their culinary skills and friendly yet commanding presence to the mix!
Liquid Soap: every soap opera needs that shady character who is prepared to do anything to make a quick buck and will throw anyone else under the bus to save their own skin. The Crook is just that character, stirring up the cozy lives of the other characters with risky schemes that bring everyone's secrets out into the open.

Feedback is always appreciated; download & enjoy!