Hello! I love the idea of a LightBrowser! I tried it out and yes, it seems light but for some reason it isn't as fast as I expected. I hope it gets a little better later, I love that it is portable and I'm looking forward to try new versions!
For some reason, the Homepage button is always hidden. Even in fullscreen.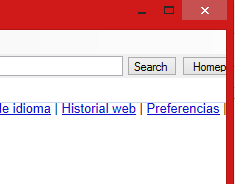 I hope it gets a scroll bar as well! Had a confusing time trying to find it. Used the arrow keys anyway, but I hope you get to add it.
Keep going and I hope to see new versions!