Sarawak is a short narrative adventure experience that takes you from the dreaming spires of Oxford to the jungles of Borneo as you make interactive choices and solve puzzles in a story that blurs the boundaries between narrative games and conventional literature.
https://cowleyforniastudios.itch.io/sarawak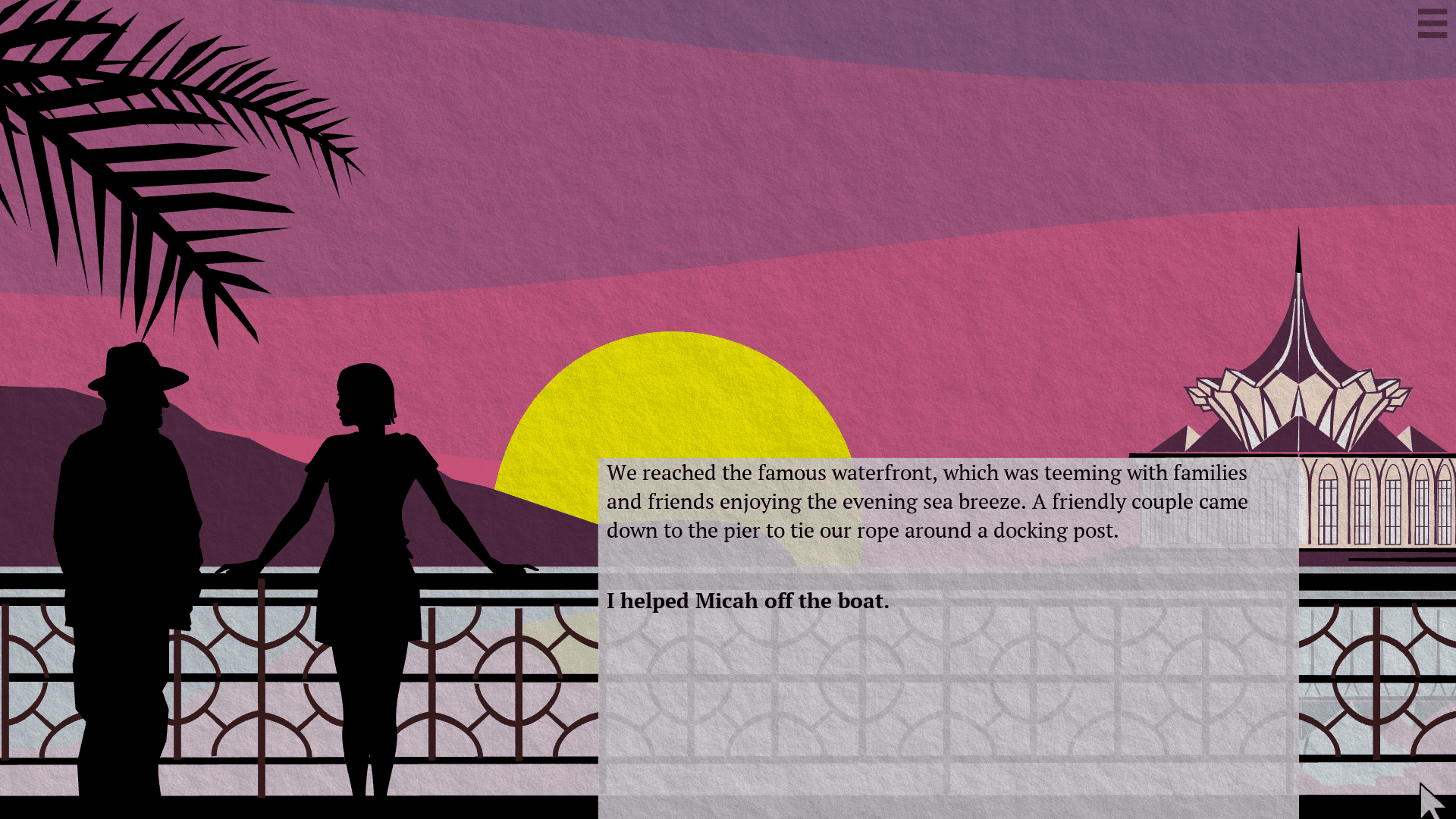 This is a maintenance release which fixes a few issues with Sarawak that came up with players since launch, and adds some further polish to the game.

Added more background music and sound effects
Added parallax to images
Reworked options

Added volume control to main menu screen
Added scroll speed option
Added all options from main screen to the in-game menu
Added exit to desktop option to in-game menu

Reworked hints to improve clarity
Removed unnecessary animations in Chapter 2 crossword
Minor image updates
Title music is always enabled when returning to main menu
We are now working on a mobile version of Sarawak for iOS and Android devices. With that update we are planning to expand Sarawak towards the end of the story, and we will bring that to Steam and Itch as a free update.