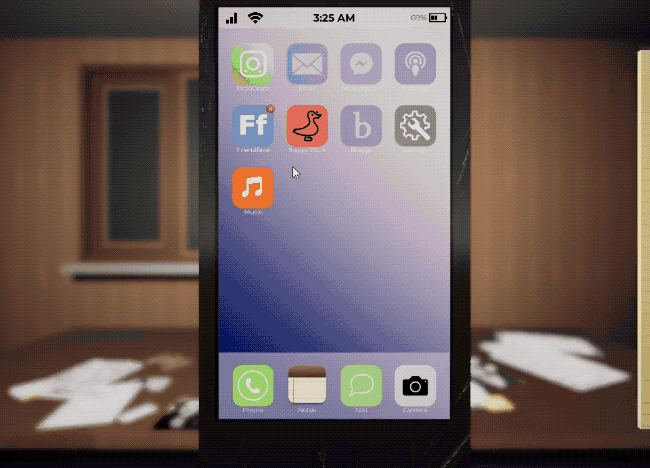 Free - In-Browser, PC, or Mac
Here is the latest game from Cercle Games! It made in 72 hours for Ludum Dare 42. The theme was "running out of space."
L: An Interactive Mystery is a narrative based mystery game that sees you solving the disappearance of your daughter by searching for information in her phone. The game has original music and lots of voice acting from some incredibly talented actors.
It got a great review from AlphaBetaGamer which you can read here: https://www.alphabetagamer.com/l-an-interactive-mystery-game-jam-build/
We are always looking for feedback so please let us know what you think!
LD Jam page: https://ldjam.com/events/ludum-dare/42/l-an-interactive-mystery

Itch page: https://cercle.itch.io/l