Thank you for adopting the little fella. I hope to bring a wide variety of animals and more interactions.
Is there any features you'd want to see in the game?
Ohh, that'd be awesome!
Perhaps some kind of timer/meter, that gets filled from behind the scenes as long as you have the animal out. The meter unlocks little hats for them- idk if that means you'd have to do the hat for each frame tho (probably right?)
Annnnnd, if there is way to send him to his nest at will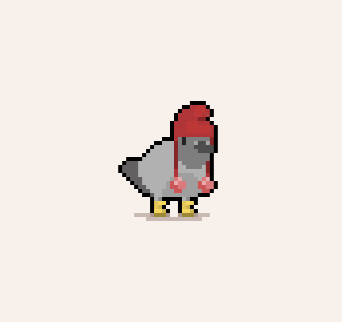 Oh, cosmetics have been on my mind for a while. Definitely a feature i'll add.
Thank you for the suggestions :) I'll add them to the backlog!