Reinstalled the game, left it for an hour or more (just waited), closed and opened again but nothing changed. I can't help you about Godot but I want to, really.
Wait, you're talking about the web version? In that case you should just download the Windows Desktop version from the downloads, that should work (I tested it).

Oh, I guess there are some misunderstanding between us. Let me show you. In the very beginning you can find download buttons for different platforms. After clicking at Windows version I can see such situation (screenshot). There are 2 files I can download. If I load 1st file and try to open the game, the directory of the game is opened and nothing happen. If I download 2nd file, there is Web version with black screen and music. And as you can see under "Rocket jump and make thinks go boom" (screenshot) there is "Игра" ("Game"). And there I can't find an icon of Windows. Apple, Linux, HTML5 but no Windows. Maybe I can't find something but I guess I did everything correct.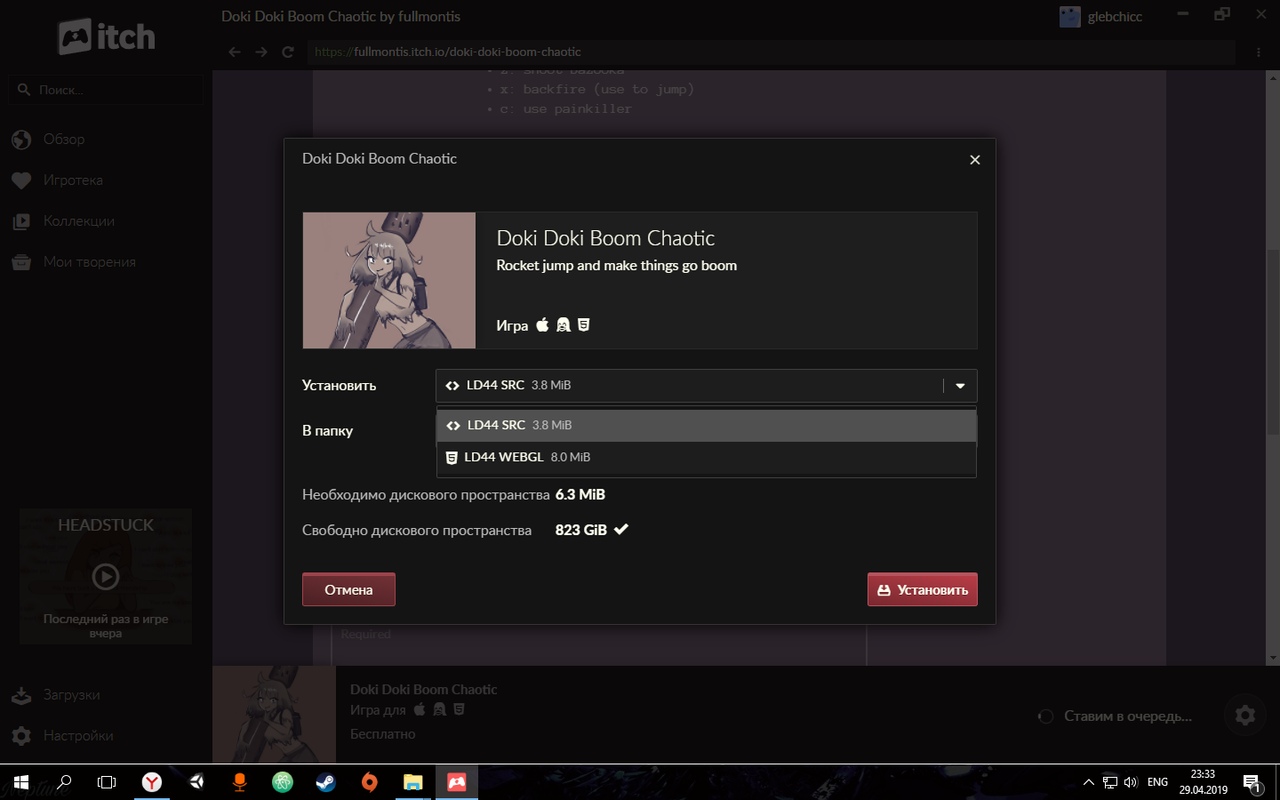 Ah crap, you're right, I'm sorry! I forgot to add the check for the window version. Try it now, it should work.

So you fixed the problem, good job. I played some time, but in my humble opinion controls are not convenient enough. I guess that it is a game for mobile phones or game controllers more because there is need to control every move accurate.
Thank you for the comment. I'm working on a new version and I'll try to fix the controls.