I took Natsuki to the beach!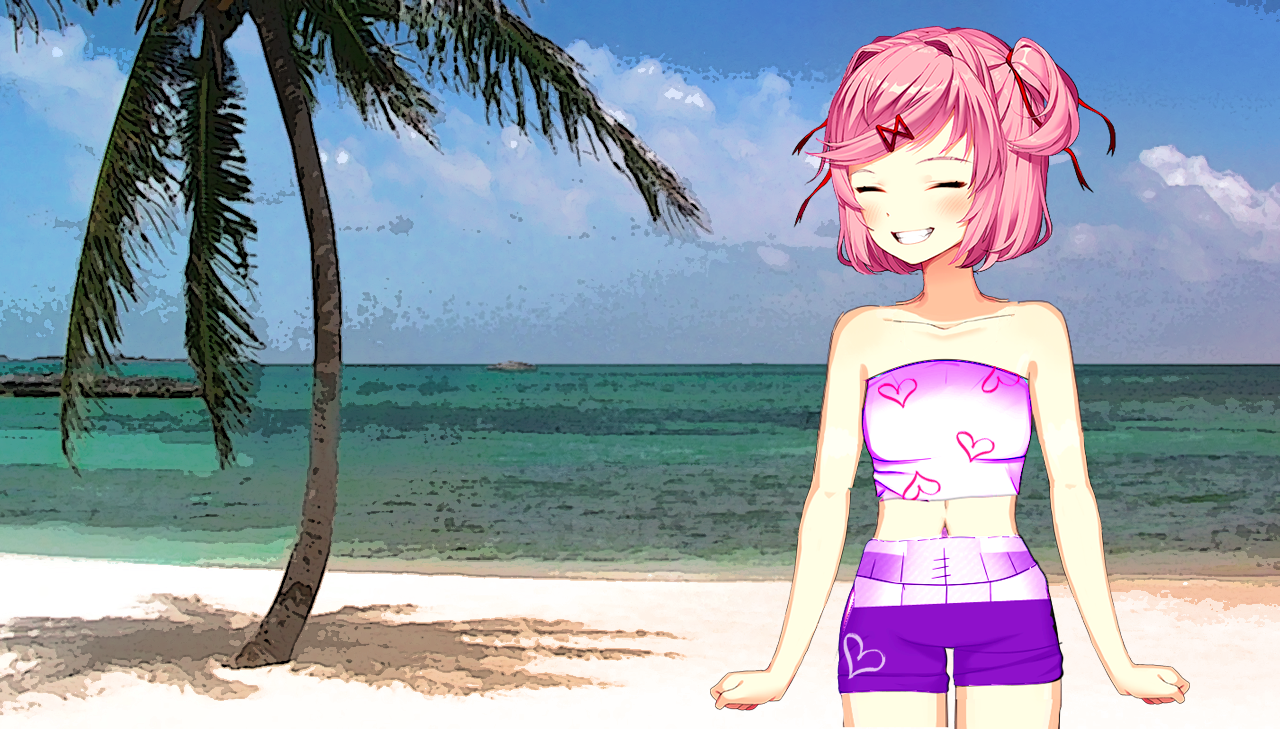 That is one of several backgrounds I made for a DDLC mod.
That particular one got rejected.
Natsuki outfit by Akame and me.
I'm currently working on a review for "Lucy, The Eternity She Wished For".
Which you can get on Steam.
Expect the review in ~ a week. on my YouTube channel.

Have a great week everyone!