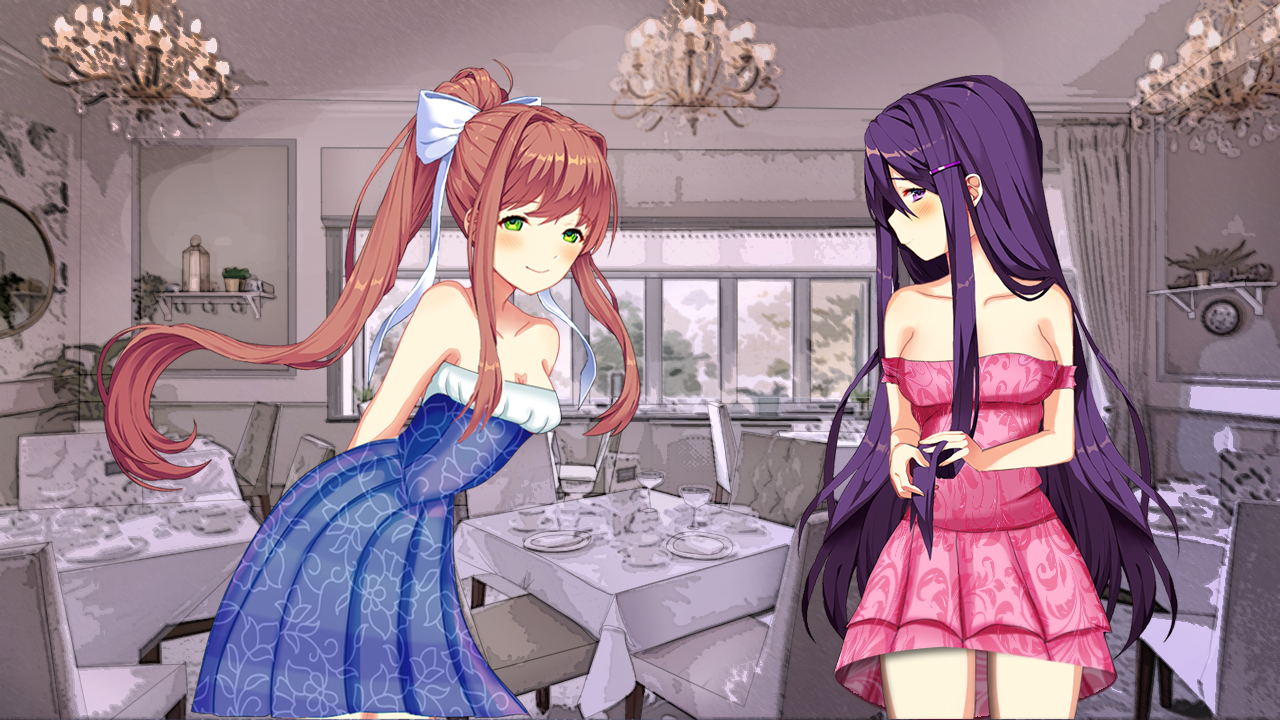 YURI and MONIKA double date... Quick! I need someone to go with me... <br>

Dibs on the hot one!
This weeks

Matty's Monday Meme
of
MonYuri date at an English Tea House!
is a coordinated effort between myself and Akame / ShionConroy ( u/15LarueA )
She edited my background. And I edited her Monika and Yuri sprites outfits and expressions.
:)

Happy Monday everyone!