Hey everyone!
This is devlog #2 for Link It Up! a game in which you have to reach the end by moving a line.
As I said in my first devlog I had a lot of interesting ideas for Link It Up! so I immediately started working to implement them.
I added bouncy line. Basically, instead of using normal, black line, in some levels you get to use blue, bouncy one.
Here's one of the levels in which you have to use it: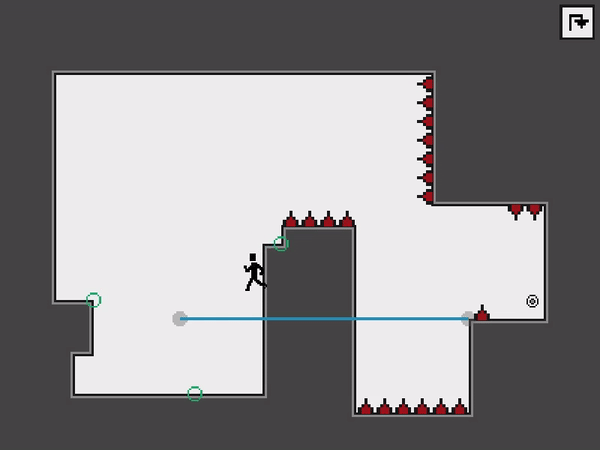 This level in particular focuses more on platforming than on puzzle element of the game and it kinda changes the pace of the game from relaxed to something a bit more tense. Which is cool in my opinion, but definitely let me know what you think about it.
I also added patrolling enemies, but for now I only have one level with them, in which you'll be introduced to how they work.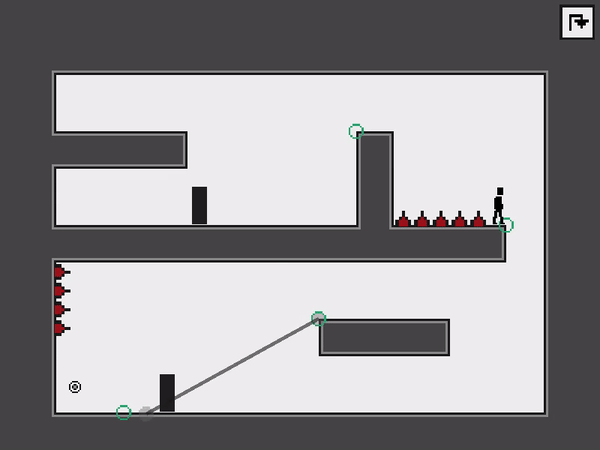 Hopefully, by the end of this level players will have an understanding about how they can limit or completely change enemies patrol routes.

In total I made 10 levels, that I'd most likely have to tweak a bit later on. My plan is to make about 20-25 levels but I'd like to polish them more then I did so in my previous game, Fling.
I plan on having something like a closed beta testing for Link It Up! when I finish all of the levels to make sure they're interesting to play. Make sure to subscribe to my newsletter to get notified when that happens.
I hope you like how the game is going and as always any feedback is appreciated :D
I'll see you all in my next devlog!
Twitter: https://twitter.com/Alienplay_Games
Newsletter: https://mailchi.mp/fdd0dce6be33/alienplay
GameJolt Devlog: https://gamejolt.com/games/Link-It-Up/399152
GameDev.net Devlog: https://www.gamedev.net/blogs/blog/3597-link-it-up-devlog/