Thank you for good criticism and I'm glad to hear that you are enjoyed my game :D
Aaand I'll answer some of your questions. Unanswered questions are currently being corrected or resolved.
There may be some kind of input delay? <-Nope, there is no input delay on jump or shield. But, if I find something I'll fix it!

Was the bullets being stronger when you're out of charge on purpose? <-It's not being stronger but weaker. When you're energy runs out, plasma cannon's damage will become weak, and the rate of fire will be increased.
There's a few typos in the demo parts, might want to re-look over that <-What do you mean demo part? You mean startup cutscene? I'll fix that problem.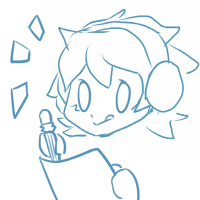 Please look forward to it! I will do my best :D