Kinda copying the Greed and Gluttony creations, i present to you...
The Gulper!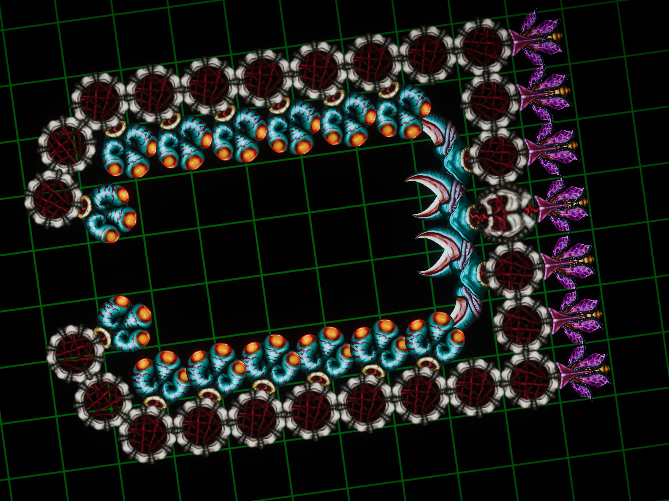 It has Blowers to force prey down to the Digesters. (Claws).
because the Blowers are arranged in such a way that they all point towards the Digesters,
THIS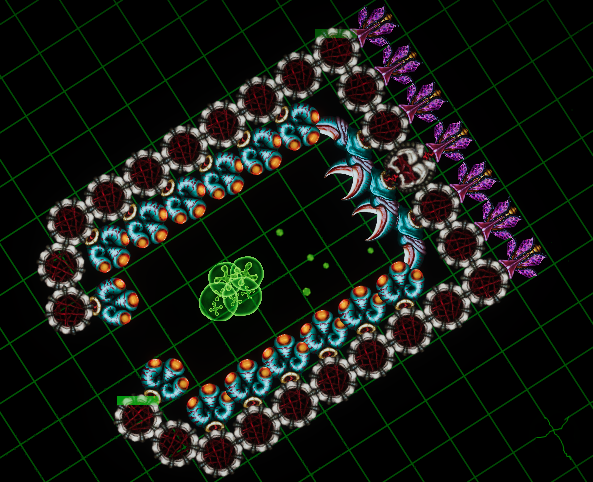 Can happen!
it's basically a Stasis Field.
but when the Blowers turn on all those nutrients will be forced into the Digesters,
and then absorbed into the creature.
And when the blowers are ON, they double as a giant Don Quixote engine for Reversing.
THIS combination is usually rare in my playthroughs,
but now i have it i can make a f*dolphin noise* mine shotgun
.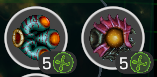 or...
THIS GUY!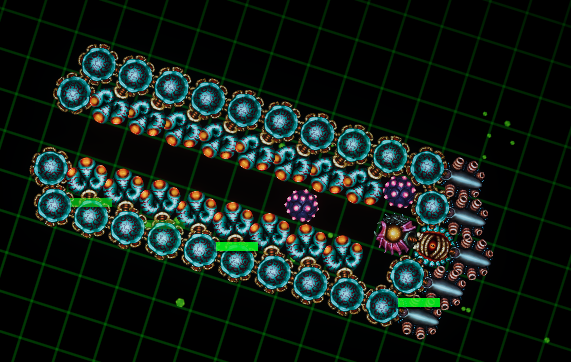 i call it "The Railgun"
This creature is programmed to charge up, and then launch a mine at godspeed.
I wish the mines actually destroy stuff on hit, given enough force.
The blowers also double as a giant Don Quixote-Engine module.
Speaking of mines, here comes...
the MINEFIELD GENERATOR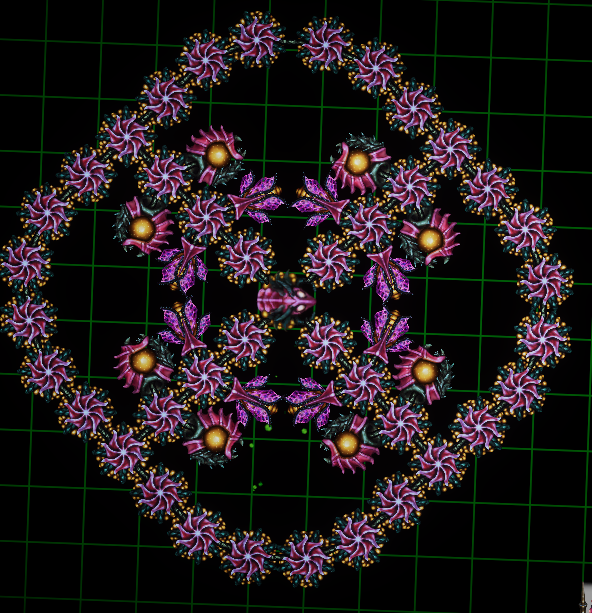 it attacks by filling itself up with mines, scaring any nearby creatures away.
Even though said creatures don't see the mines, they feel the mines' presence and stay away from them.
the Minefield Generator then spews out mines unevenly once the four chambers start to bloat and overfill.
When it's ready to perform a deadly attack that can kill an ENTIRE SERVER,
IT SPAMS THE SPACEBAR AND SENDS ALL THE MINES OUT IN RANDOM PATTERNS AT TRUE GODSPEED.

New creature:
The BITE (WARNING THIS IS THE OLD VERSION)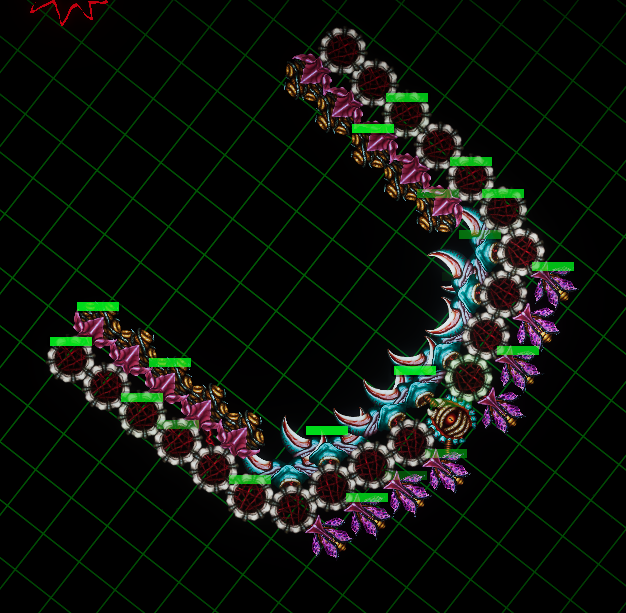 The flak cannons are supposed to make bite marks in enemies, and the claws are there for digestion.
This is the new version.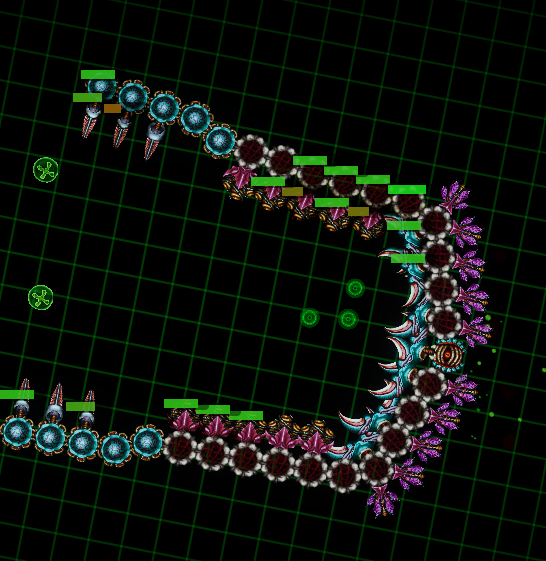 Added 2 more Buginis Movers on the back, and a door lined with spikes on the front.
What this door is suppose to do is, when an enemy steps inside the trap, i go into Edit mode and shut the door like this.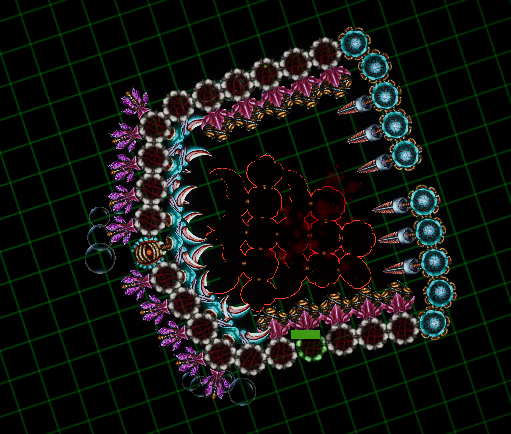 And when this happens, there's absolutely NO ESCAPE!
















This thing has only two weakness.
Being Backstabbed by an Advena like this:


and,
Trying to eat a Wall_Of_Death-type enemy.
You don't want to see THIS THING swiftly eating your face off.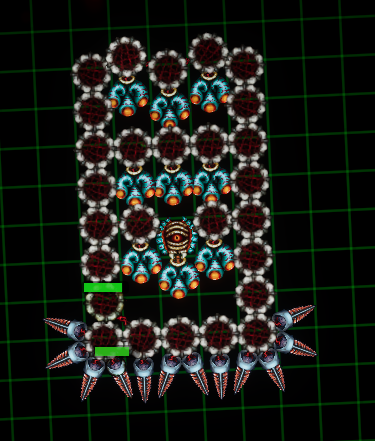 It has 3 don quixote engine modules, but i do plan on adding many more.
Imagine the Third Boss but with this as both of his arms. F*dolphin noise* horrifying!
Oh, and This guy as his head.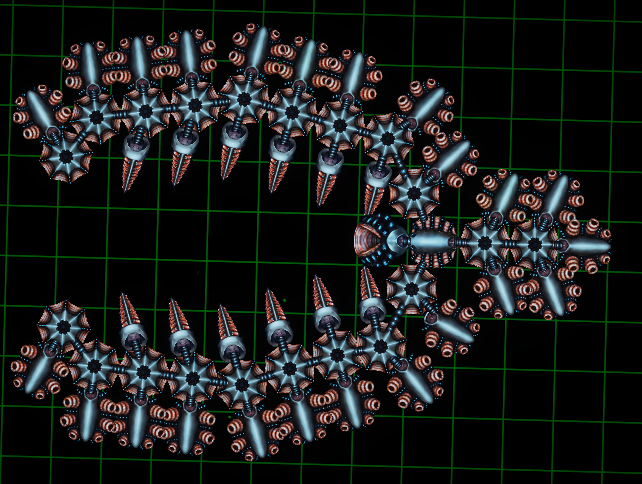 Even more horrifying! That boss would be impossible to destroy!
High chances that abomination would never be added into the game anyway.