Okay I loved this from the line
SPOILERS
Score one for team opposable thumbs! END SPOILERS
The MC was so funny, and I loved their cheerful attitude. She was totally cool with where she was because she wanted to be a real adventurer and it was the cutest. Anzo was a treat, and Marcel had me cracking up. Basically I was laughing the whole time. And then I noticed that the icon is underpants and I laughed some more. Was it because I'm not sexy enough I can't.
Okay but please tell me the pokemon reference was on purpose because I screamed.
Also: Because reasons. And poor Edwards.
I did find one error, I included the screen before it for reference: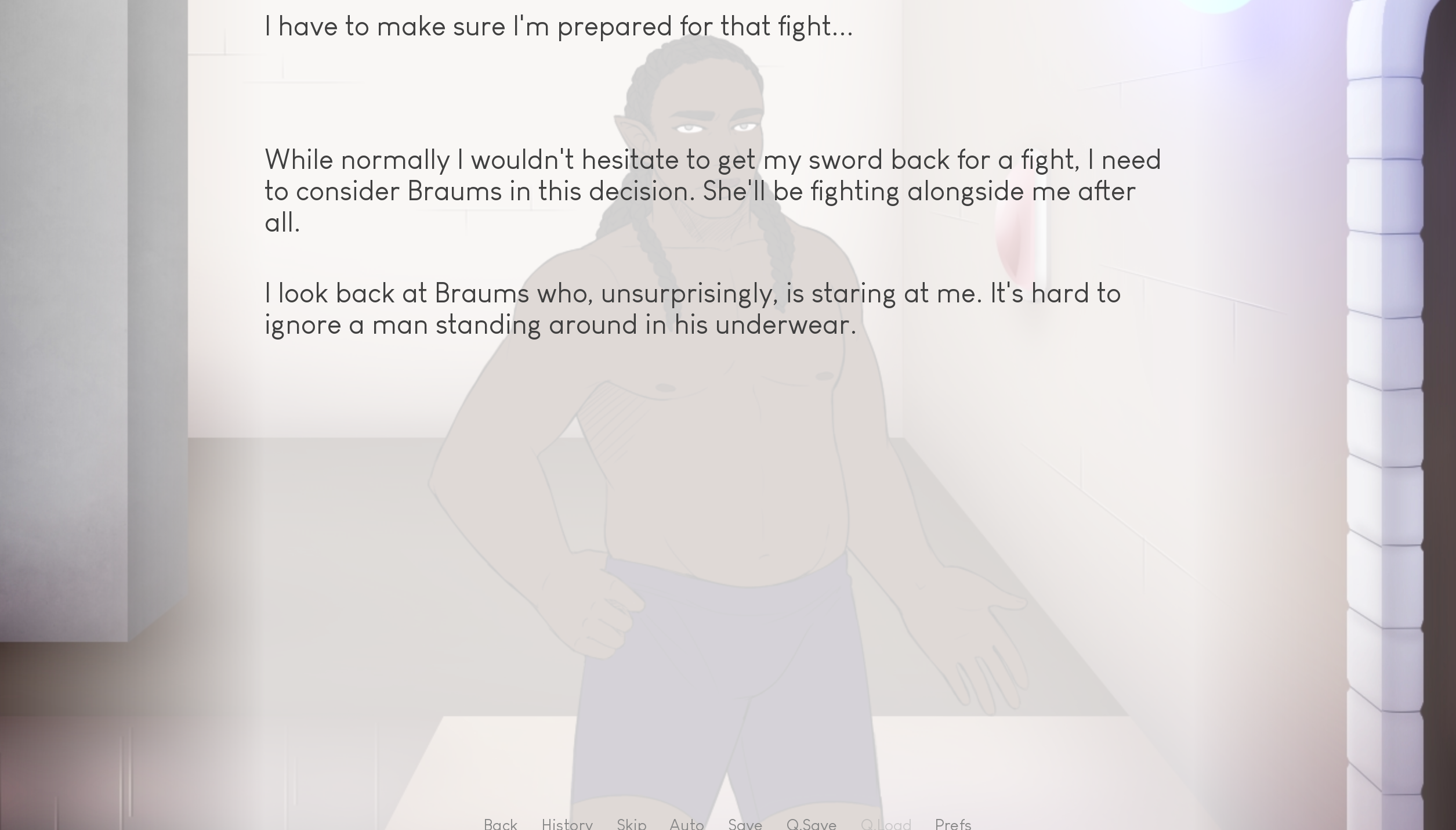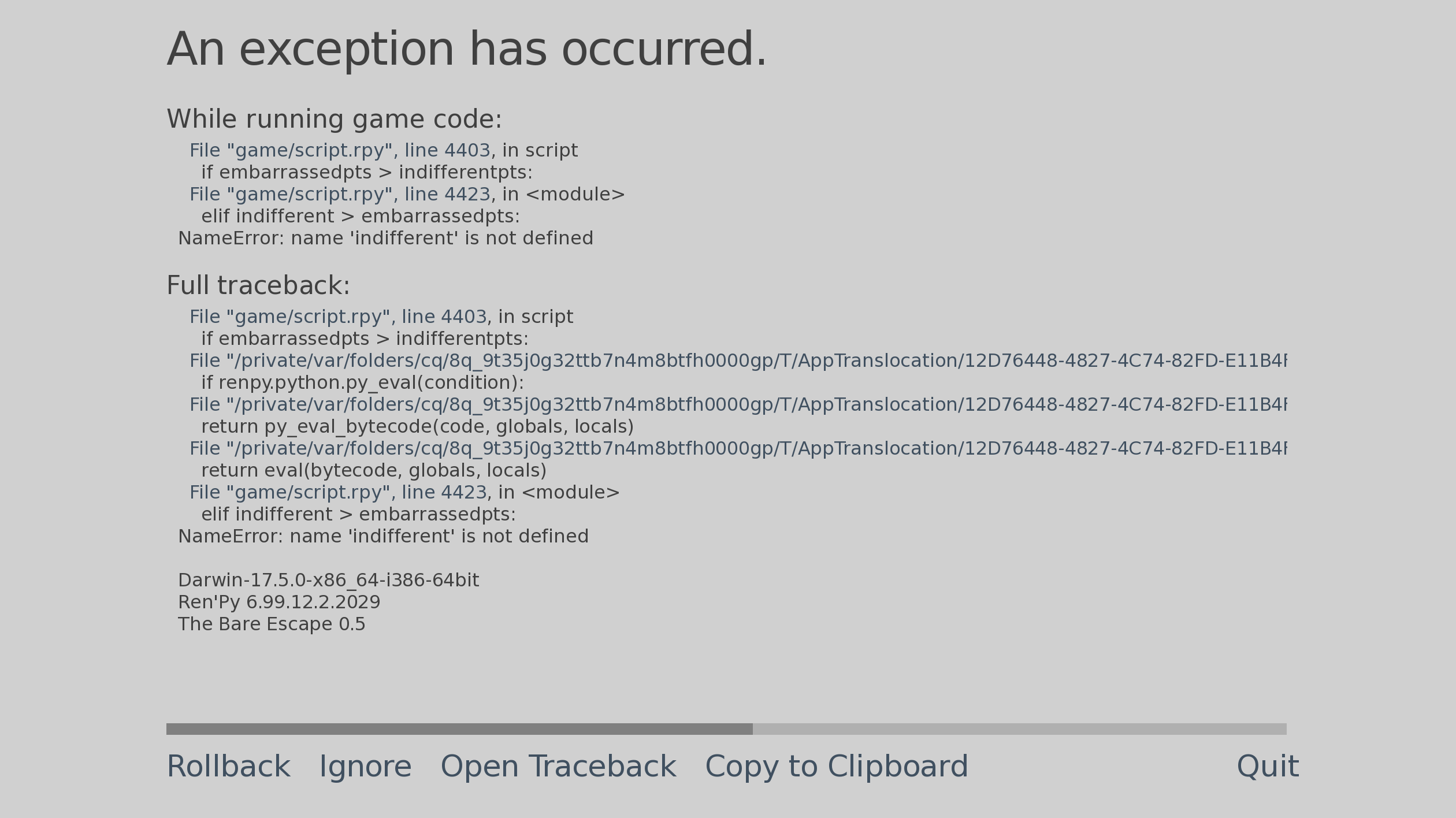 I also really enjoyed the pillar moving puzzle! I'm a sucker for puzzles in general. Overall this is a really great accomplishment for Nano! So far I've only gotten one ending, but I plan on going back and doing all of the options, because all of the dialogue really tickled me. I'm looking forward to Lady Emi's route!
Edit: I'm crying I went back to play again and told Marcel I like what I see I can't
A++ very nice love it