Man it's almost been a week but here's devlog #2 for the acejam game!!
The past week has been very exhausting so I've been kinda sluggish and meh, but!! I did like try sketching some characters last week and finished planning out the little minigames I'm going to include in the game.
Not only that I started working on the script today!!!>:D Not that this game will be a dialogue heavy game, but I'm still finally making progress!!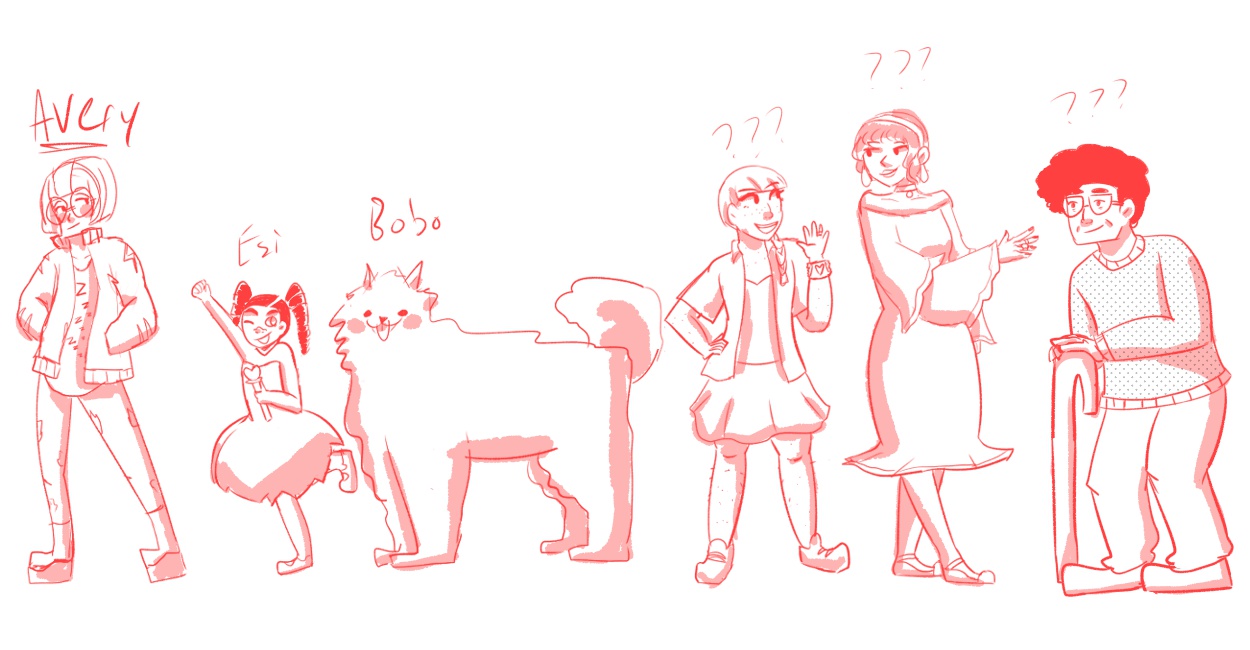 This is what I drew last week which is veeery subject to change but hey it's a start. I'm only going to talk about each of them a liiiittle bit since I am tired and I kinda want to keep what happens in each mini game a surprise??

Avery is the main character while all the others are their neighbors.
Esi is a little 7 year old girl living next door with her parents and her big doggy Bobo! She loooves Bobo and it's surprising to not see her with her dog walking alongside Bobo.
Next going from left to right after Bobo is Phoebe, Isidora and Moti.
(I created their names after drawing this as you can probably tell.)
Isidora and Phoebe are a married couple who are high school sweethearts!
And lastly Moti is retired and a grandpa with many grandkids who stop by from time to time.
I think that's all for this time since I'm so sleepy but I will post something better hopefully by next week!
Until next time, don't overwork yourself like I do xC
( Don't worry I usually get enough sleep I just need to take more breaks)